Attention Subs! Work 15 or more days between 11/1 and 12/31 to be entered to win a cash prize from Willsub!

Championship Race this Weekend!!!!!!! Come cheer on the E.S. Mountain Bike Team as we finish out this phenomenal season. Sunday, November 6 at Centennial Park, Fayetteville AR. Boys ride at 8:30 am, girls ride at 10:00 am.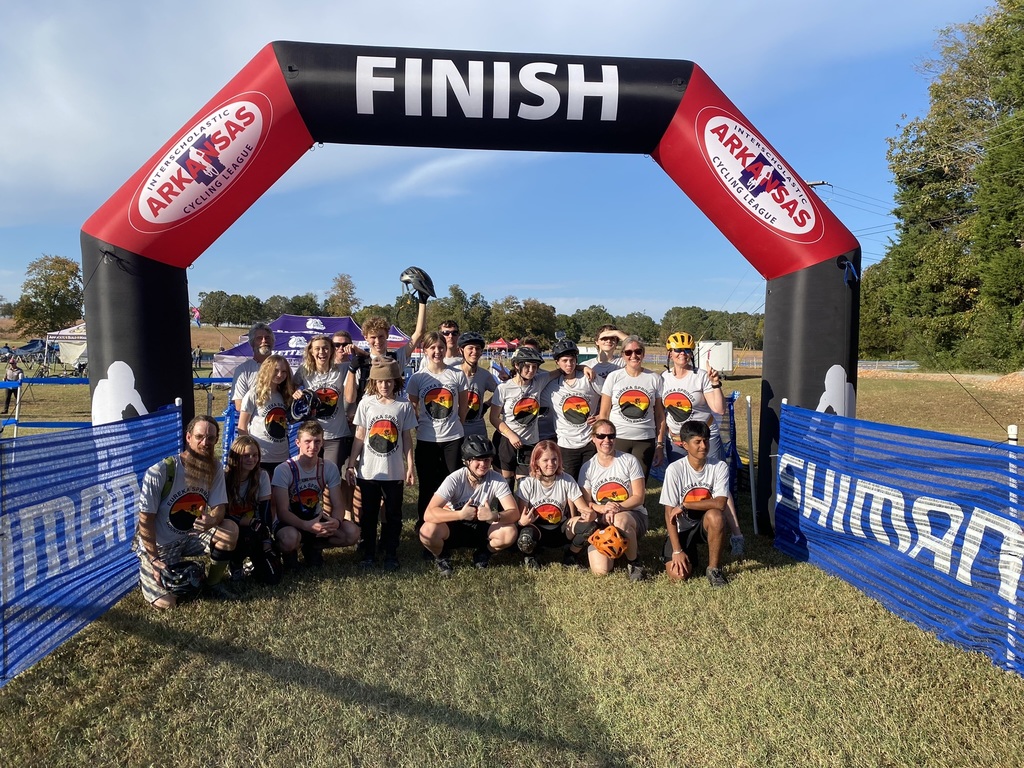 HOCO Week: Day 4!! Soccer Mom/BBQ Dad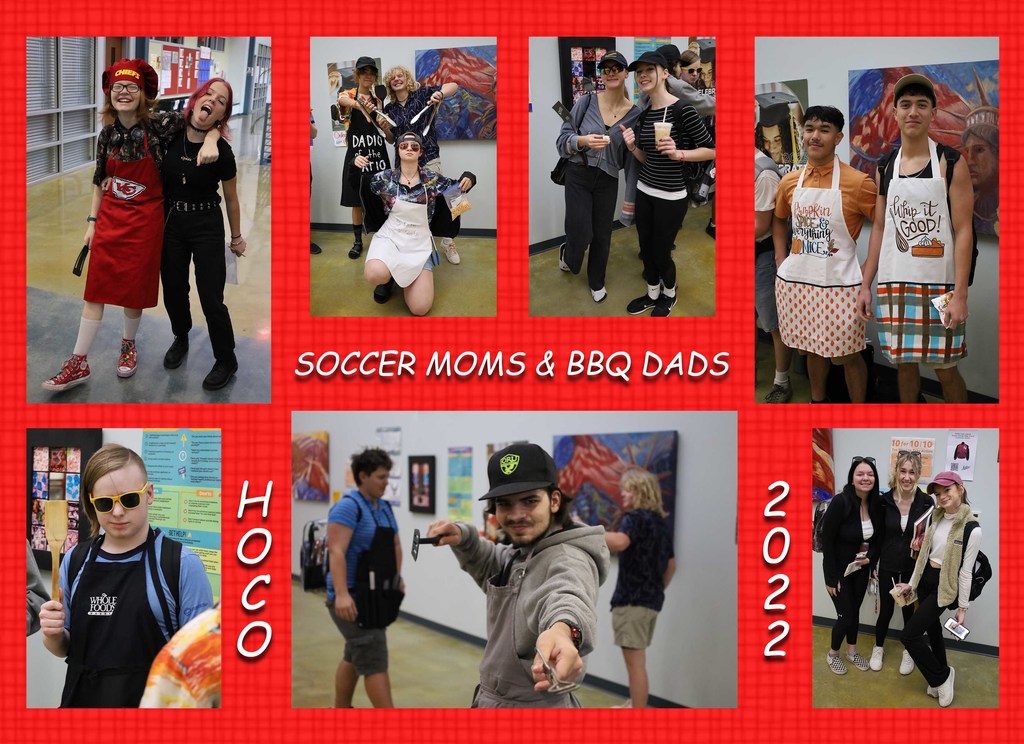 ESHS EAST student, Breanna Ray, has been collaborating with the Carnegie Library on their Eureka Springs Oral History Project podcast. Breanna edits the raw audio interviews by normalizing the audio levels and placing them in an order that creates a clear narrative. She has 12 more interviews she will be editing in the coming months...click the link below for the first episode of the podcast!
https://www.myeurekastory.org/podcasts/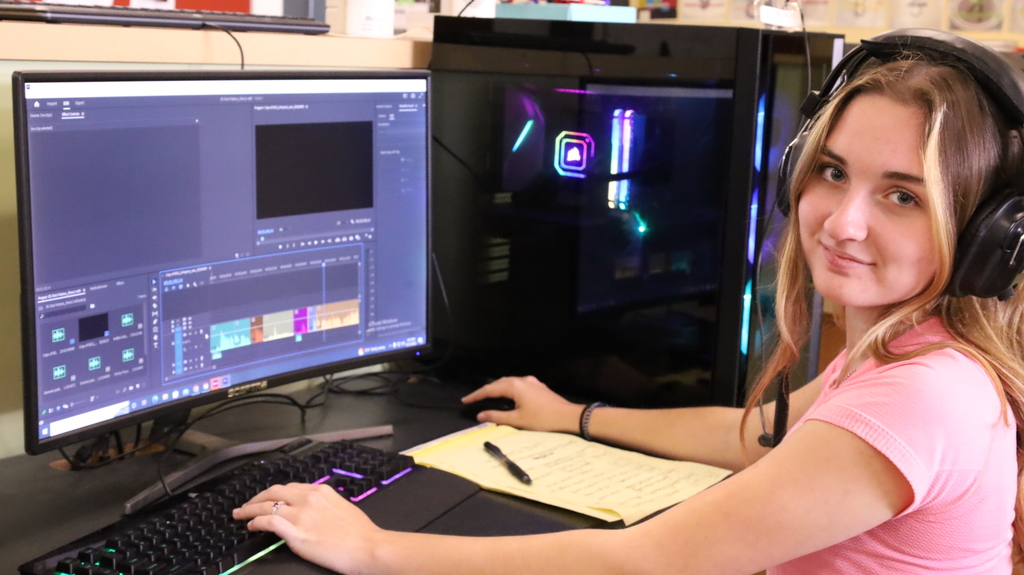 HOCO Day 2: It's Adam Sandler Day! 🏌🏼‍♀️ Check out these creative costumes!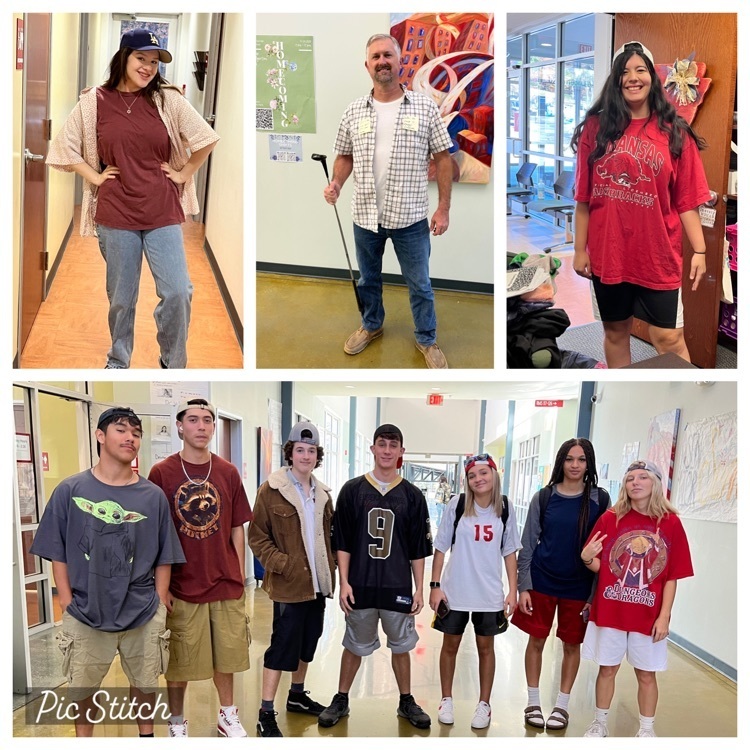 Congratulations Cosmo and Grace for earning your MOS in Microsoft Word!

Get your Homecoming shirts now!!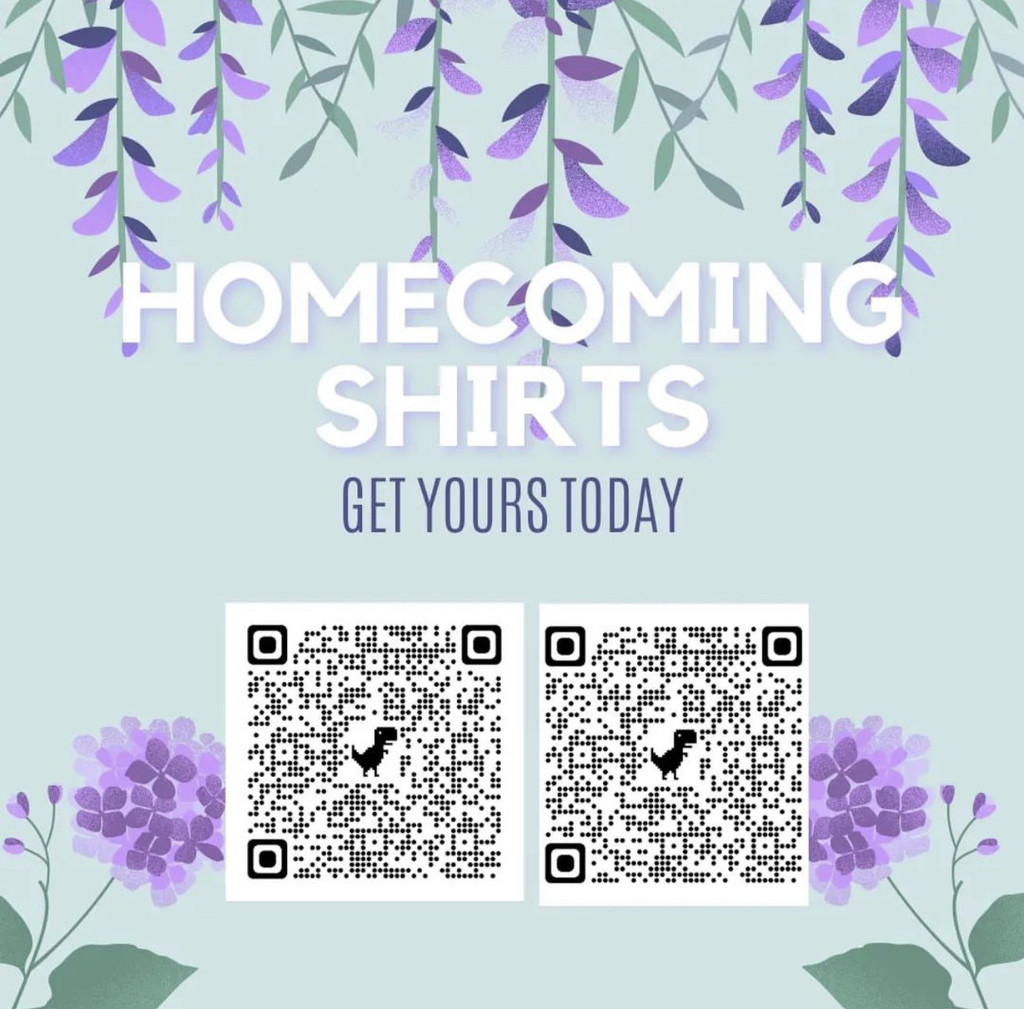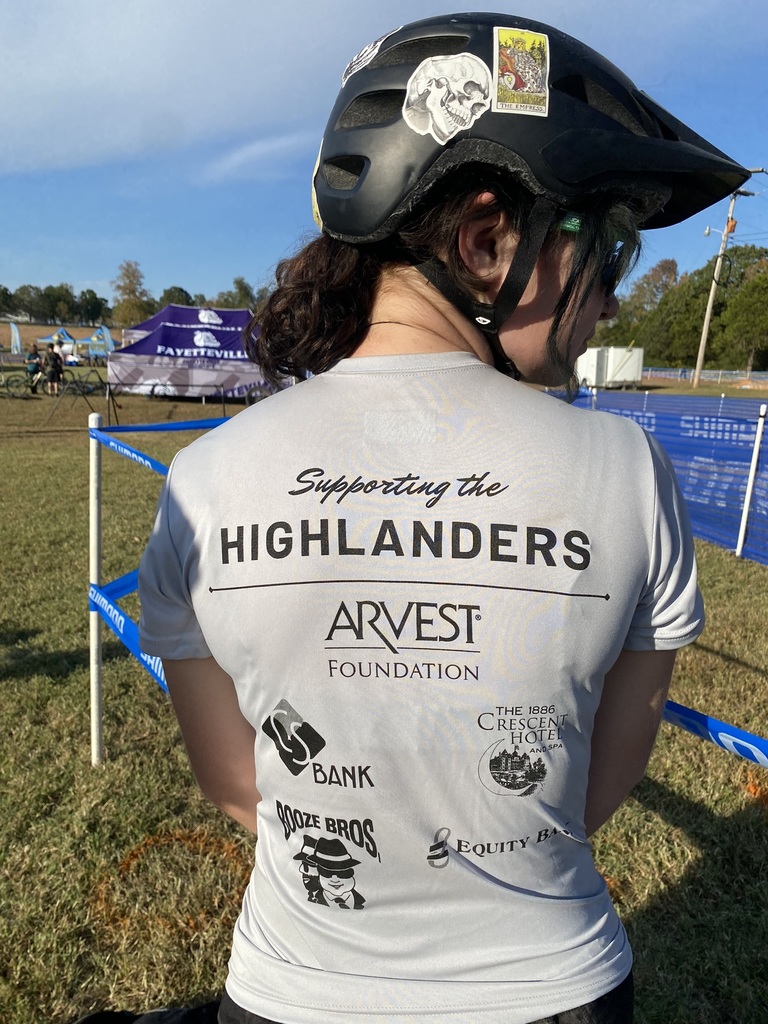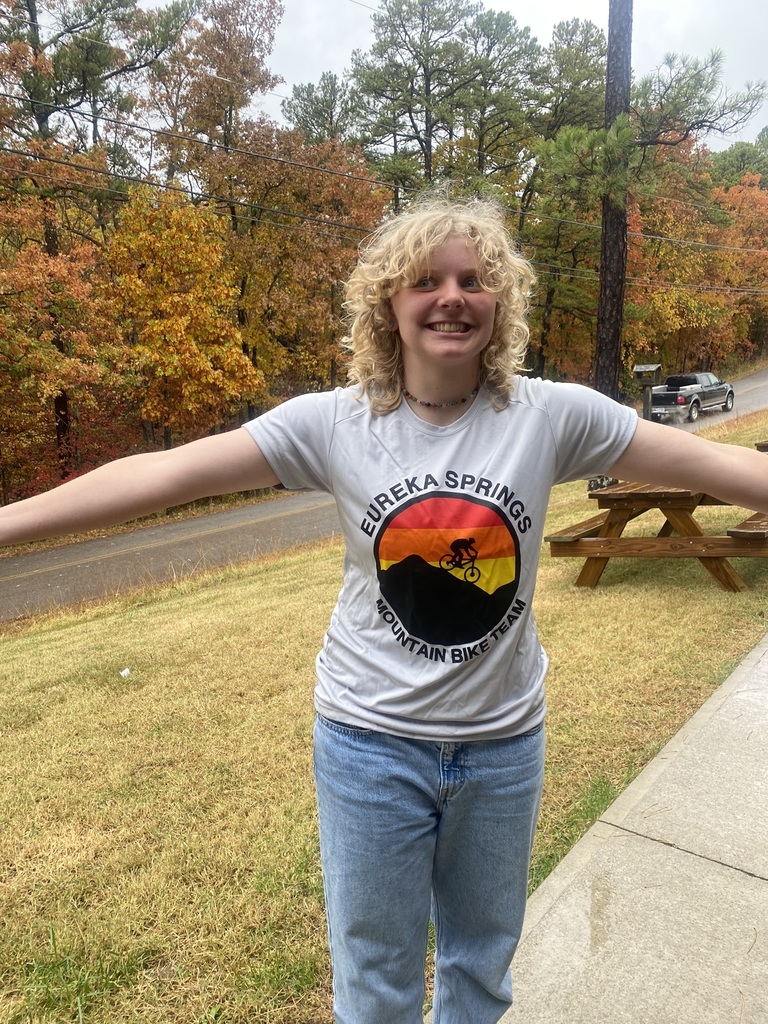 It's crazy to think that this great group of students will be graduating in May! We've all seen many of the changes the Class of 2023 have experienced through the years, and we look forward to celebrating their graduation...but let's not get too far ahead of ourselves. In the meantime, here's their class picture at Beaver Bridge captured on Wednesday. Only a couple seniors are missing from the photo, but they'll be there in May!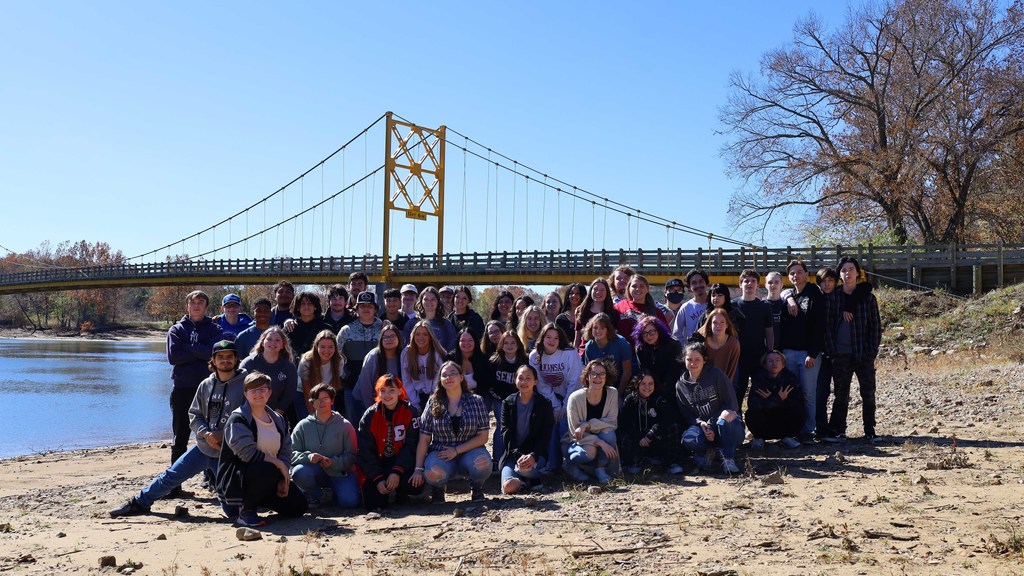 This week our ESHS Esports Super Smash Bros. teams are looking to build on our most solid outing this season. Last week both teams took the best of 3 in an awesome performance, it was truly exciting to watch! The playoffs are just a few short weeks away, so it's a crucial time of the season. Timothy/Zach/Alex look to maintain dominance and climb into the top-10 in the state, while Koben/Chase/Eli look to continue inching closer to making the cut for the playoffs...where anything can happen! Wish them luck as their matches kick off at 4pm today. GO HIGHLANDERS!!!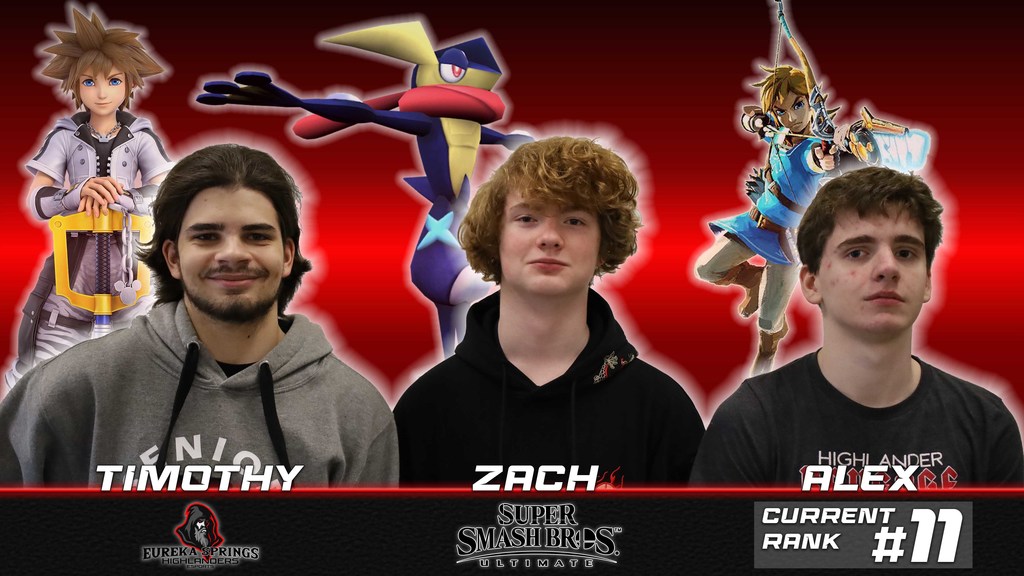 The Eureka Springs Mountain Bike team finished #1 in the state for Trail Core Hours and #4 overall with performance points added in at the 3rd race of the season in Mountain Home. E.S. finished behind the much larger teams of Bentonville, West Bentonville, and Siloam Springs. It was a tough race for our kids because it lacked the elevation and tech that our team excels at. It was essentially 10.5 miles of high speed weaving through trees. Our high school point scorers for this race were Winona Milwagon (who remains undefeated among 9th grade girls), Dakota Lewis-Brentliner (2nd in JV2), Rowan Beattie (4th in JV2 girls), and Amber Kirk (7th in JV2 girls). Jenna Erickson received 4th overall in the 7/8 girls division. Finn Van Sickle gets the most improved award for this race - he moved from 22nd place to 13th place! Top trail core participants include Dakota, Winona, Kyler Erickson, Aubrey Huntley, and Riley Chapman. Camping was an adventure as we got hit by intense thunderstorms a number of times during the night. At least we were spared the hail that was predicted. The team is so thankful for the delicious chicken prepared by the Chapman family, the amazing warm breakfast made by Roderick Beattie, and the awesome burger lunch made by Derek Brentlinger. A final championship race will be held in Fayetteville on November 6.
https://photos.app.goo.gl/vw2gphQz8mAP84Sq5
Lifetouch will be on the high school campus Monday morning to capture Fall portraits. Seniors will have a special background for their head shots. All students received order forms from their Advisory teacher last week.
Congratulations to our high school counselor Rachal Hyatt for being selected as a 2022 McDonald's Outstanding Educator by our local McDonald's restaurant! Over 500 nominations from local community members, parents, and fellow educators were received, expressing what makes their favorite teachers the "best in the bunch." Great job, Ms. Hyatt, for rising to the top as one of the most outstanding educators in our area!

Hello parents! ESHS Parent Teacher Conferences will be this Friday, 10/14 from 9-4. Hope to see you there!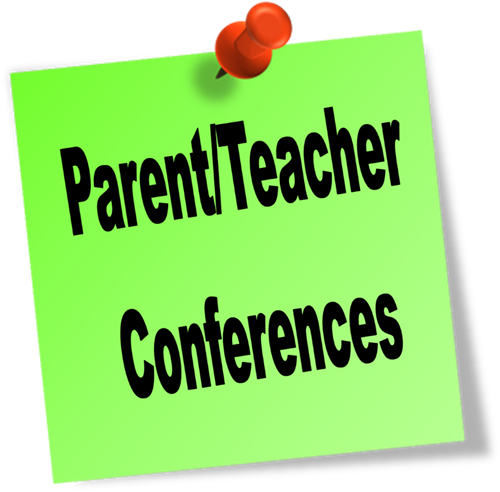 1st graders loved learning how to ride bikes this week with the E.S. Mountain Bike team. All kids started off without pedals, just using their feet to learn how to find balance. Many kids were ready for pedals in the first 20 minutes and were making the team members chase them around the track!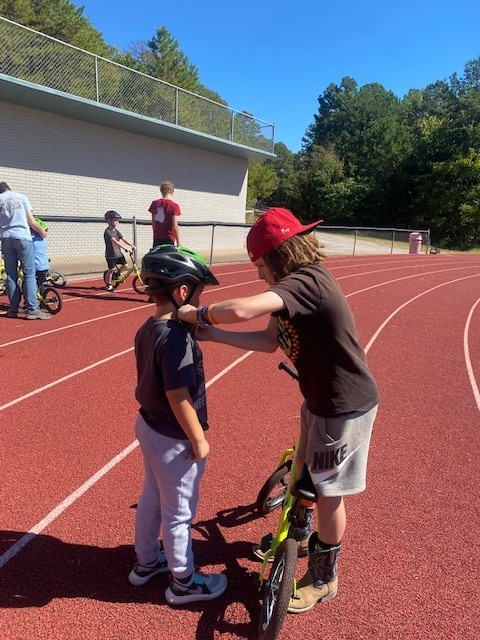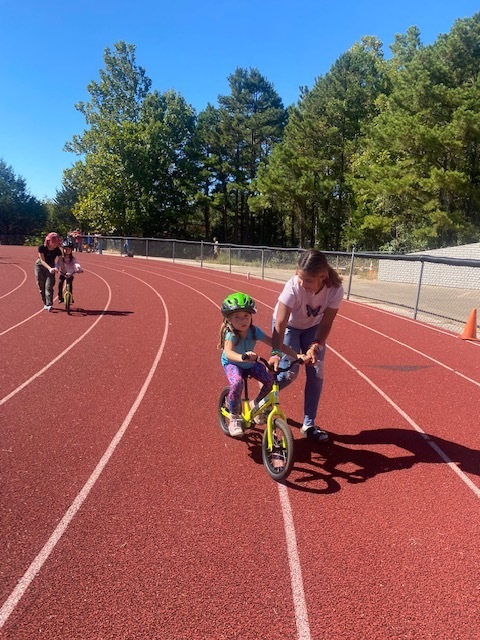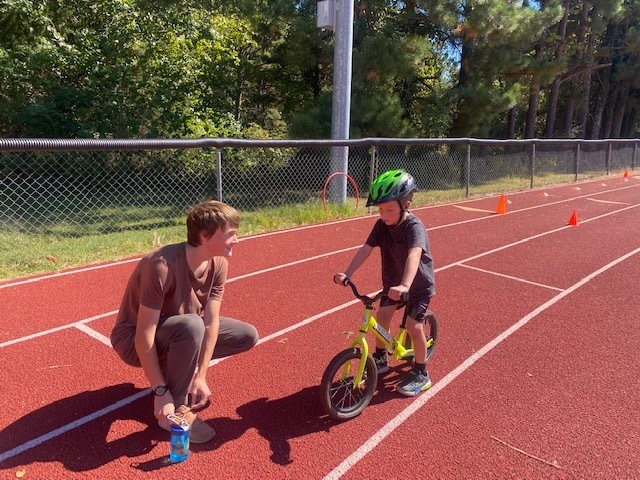 Congratulations to our substitute Khrystal Goines for winning a Target gift card from ESS during the September drawing! Each month Willsub awards more than $1,000 worth of exciting prizes to substitutes who meet or exceed certain work frequency and performance qualifications. Hard work and dedication creates the opportunity to win something big!

Parents and students! Letter jackets are available to order! Students in grades 9-12 may order a jacket with their name, graduation year and athletic number. The ESHS Booster Club generously pays $40 to assist. Students may add athletic 'inserts' and patches after completing one year of play. Please follow the link to purchase through Nov 1.
https://jostensharrell.typeform.com/to/t8DNmK21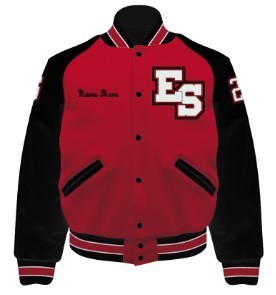 Seniors and parents~ Save the date!
You're invited to our annual Report to the Public!