We are so proud of these students for mastering another Lexia Core 5 Reading level! Keep working hard Scottie Scholars. Congratulations!!!

Dear ESES Families, Class pictures are next Friday, April 22nd. Please watch for the order forms that will be coming home with students.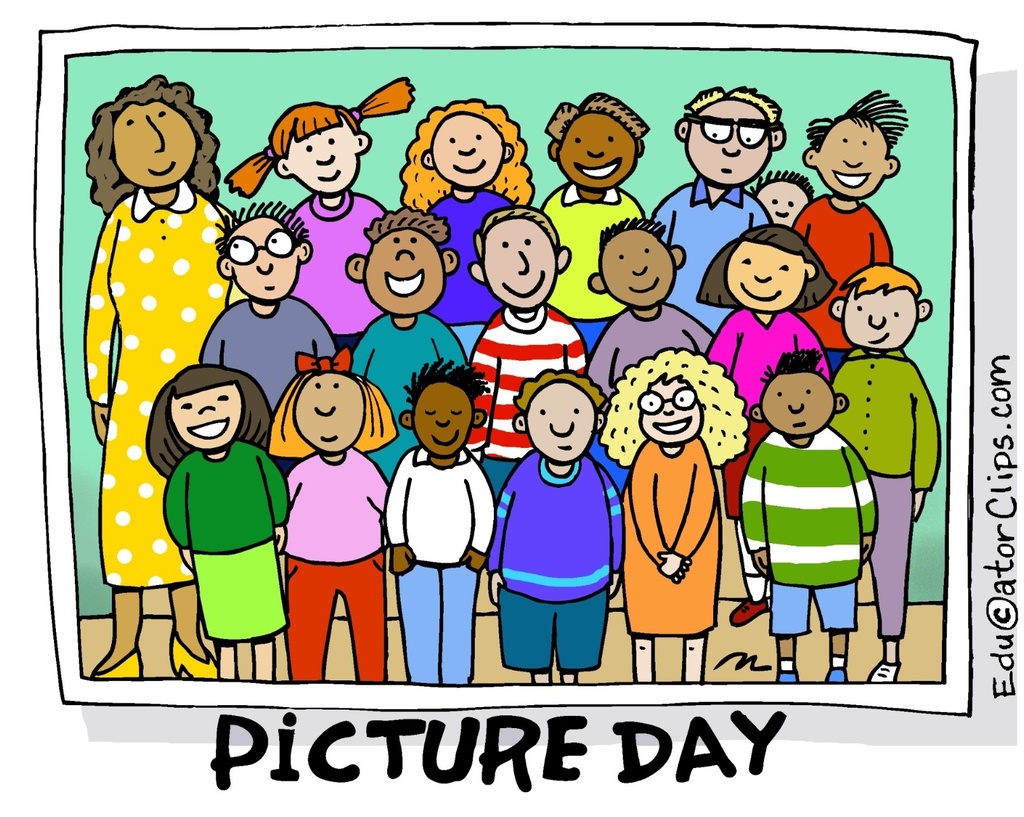 State testing begins next week. K-2 students will be taking the MAP assessment in their classrooms (schedules vary by class). 3-4 students will take the ACT Aspire beginning with the writing assessment on Thursday, April 21, followed by Science on April 26, Math on April 27, Reading on April 28 and English on April 29. Please make sure your child has a good night's sleep and arrives to school on time. We will have breakfast available for all students at no charge.

Eureka Families! Our 3rd-4th grade students were able to see and meet guest Artist Ibiyinka Alao. He has an awesome art exhibit available free to the public. Come and enjoy his artwork this Thursday! Amazing Truth Art Exhibit and Musical By Ibiyinka Alao Where: Center Stage Event Center, Eureka Springs, Arkansas When: Thursday April 14th, 7 pm RSVP: Free,
centerstageeureka@gmail.com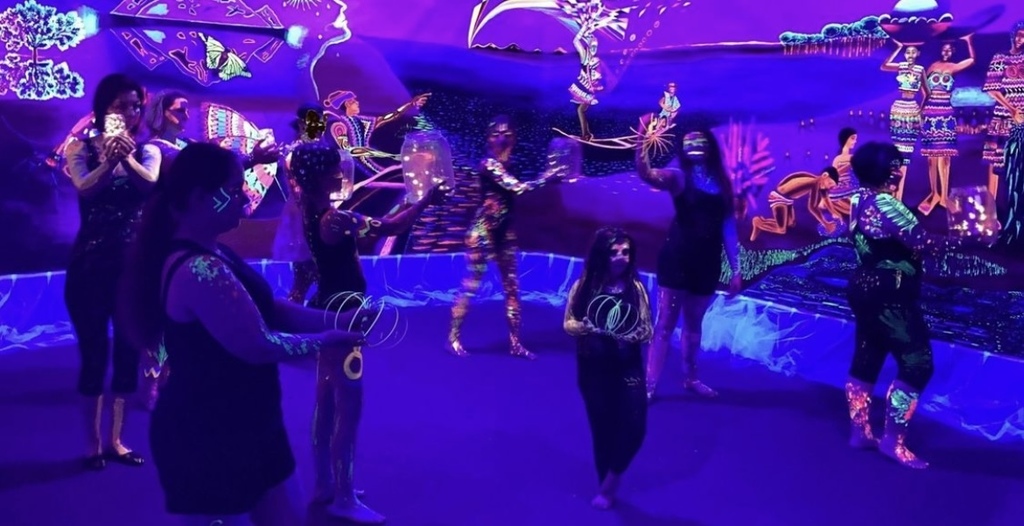 Mandy Elsey, ESES Interventionist and Family and Community Engagement Coordinator, is the OUR Co-op Nominee for AREA (Arkansas Rural Education Association) Teacher of the Year! Congratulations, Mrs. Elsey! We are so proud of you!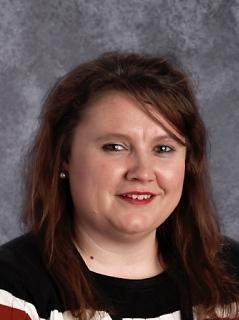 Artist and art advocate Ibiyinka Alao visited the elementary school today. Ibi shared wisdom with the students by reminding them that they can always take their irritations and turn them into pearls. Thank you Ibiyinka for sharing your time and talents. Our 3rd and 4th grade students loved creating art and making music with you!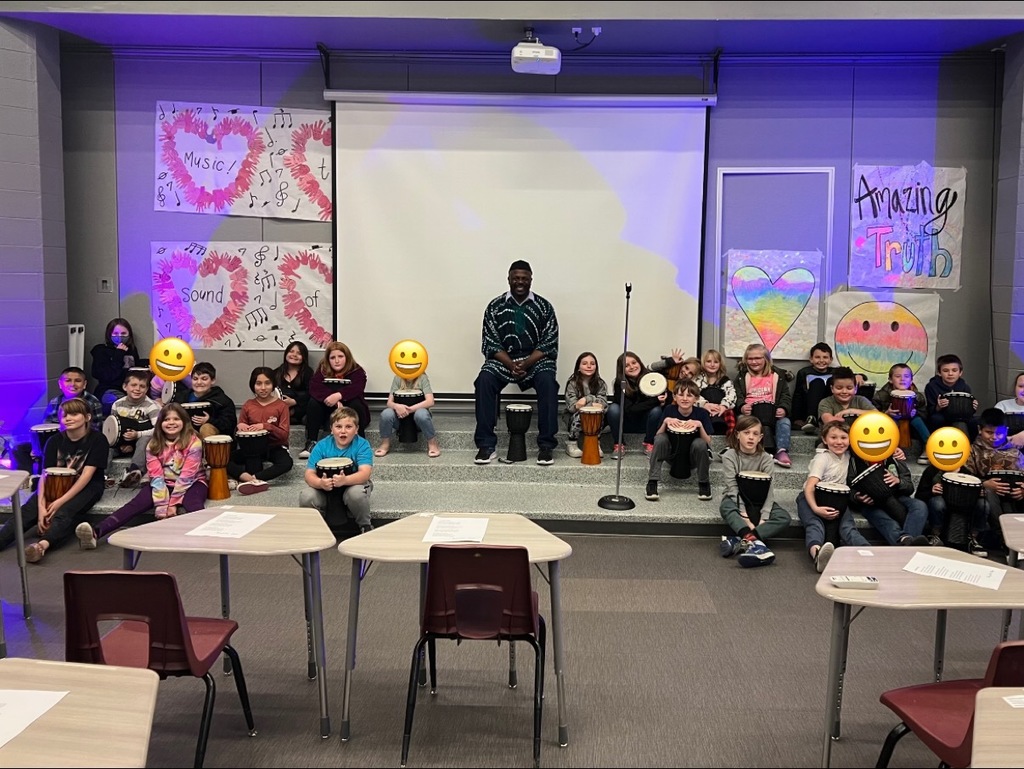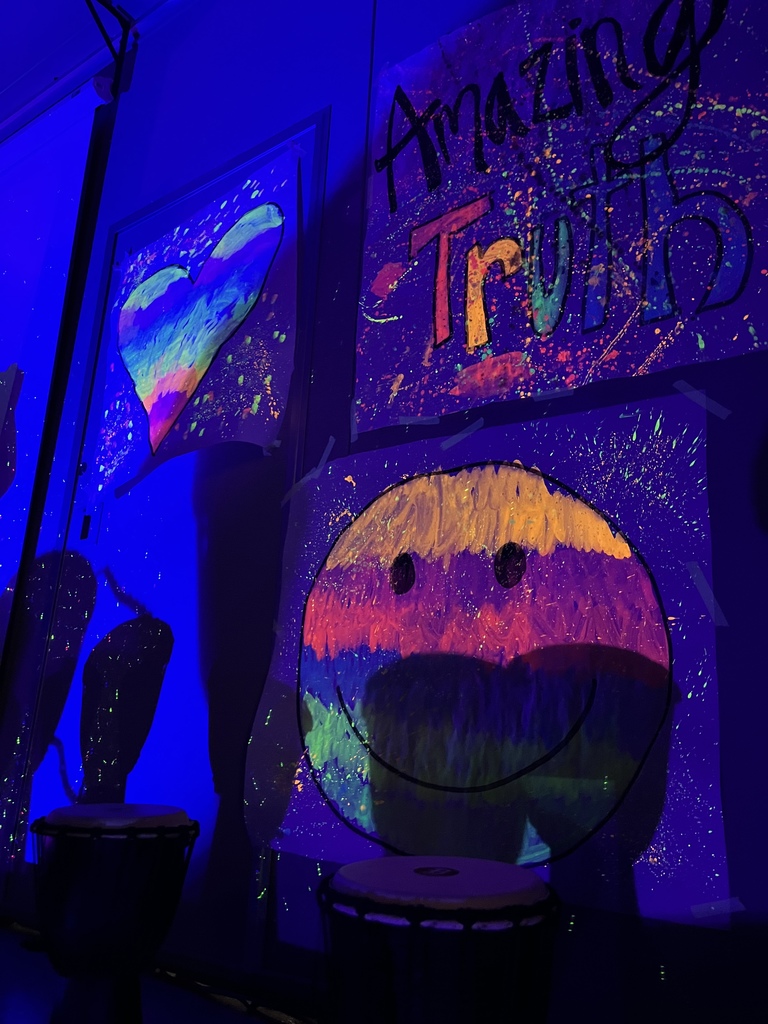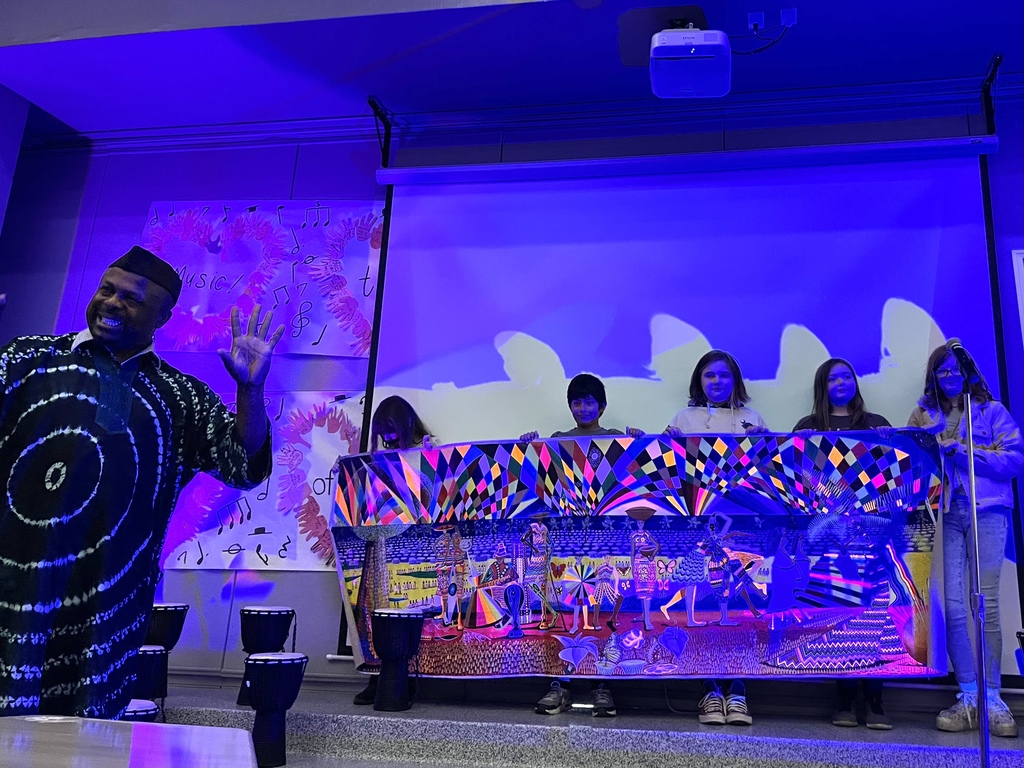 Dear ESES Families, Class pictures are scheduled for April 22nd. Please mark your calendar and save the date! More information and forms will be sent home closer to picture day.

Attention Class of 2035! Kindergarten Registration Now Open Stop in the Elementary office and pick up a registration packet.
ESES would like to congratulate these Scottie Scholars for moving up another Lexia Core 5 Reading level. We are so proud of how hard you are working and the amazing progress you are making. Keep up the great work!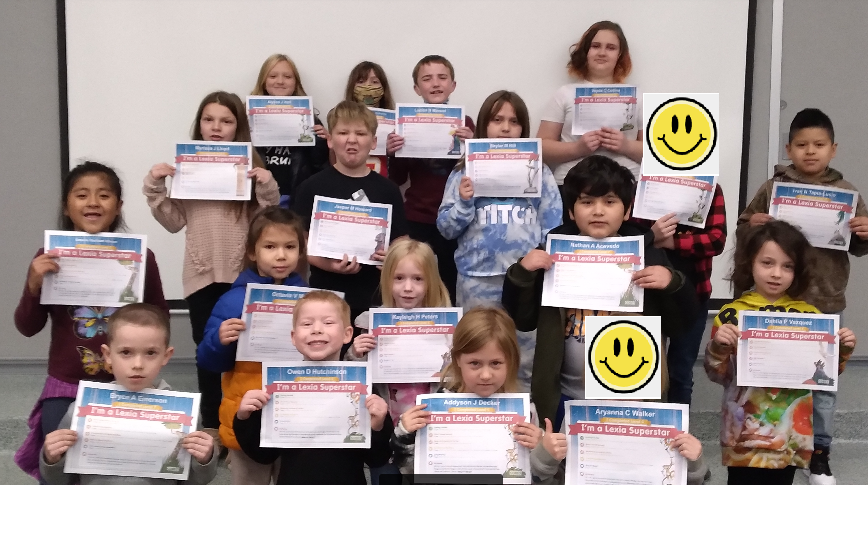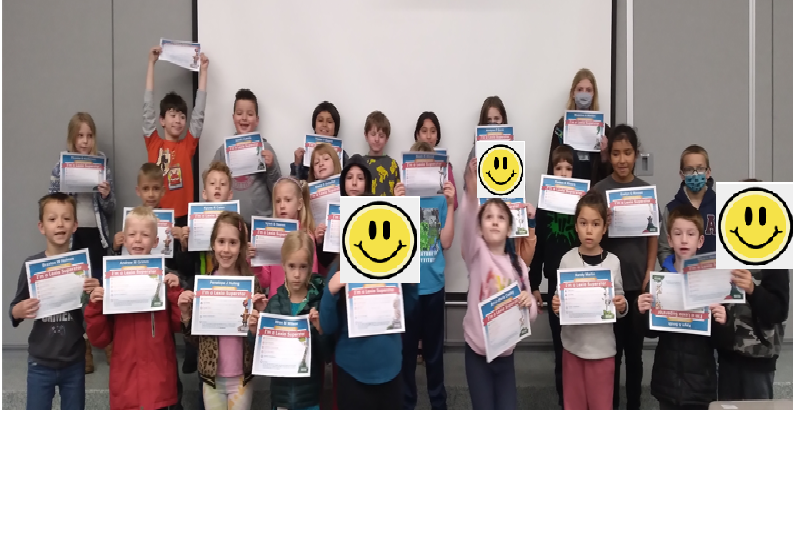 Dear Parents and Teachers, We need your help, please! The Scottie Parent Group fundraiser date is Sunday, April 17th ( Easter) We understand this is an inconvenient date for a fundraiser, but we do not get to select the date. If we do not participate, we will not be put into the pool for fundraising next year. That is why we are asking you to help us fill the remaining slots so that no one person has to volunteer all day. Thank you so much for those of you who have already signed up! We appreciate you. *Time slots still needing to be filled: 12:00-2:00, and 2:00- 5:00 (can make this one 2-4 if that's more convenient). Please email Carrie Freeman at
cafreeman@es.k12.ar.us
or call 479-253-8704 and leave a message if you are able to volunteer a couple of hours of your time. Thank you! Carrie Freeman Mandy Elsey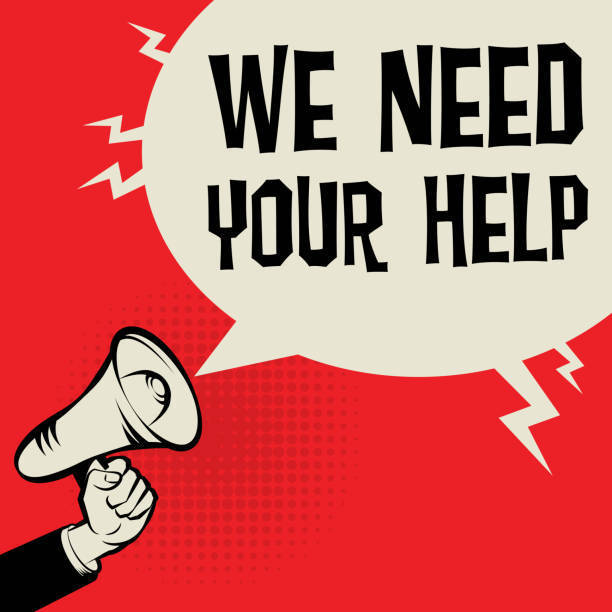 Students were all smiles yesterday while visiting with Miss Arkansas, Whitney Williams. What a wonderful way to wrap up Youth Art Month and Music in Our Schools Month! Thank you to our community, staff, and administration for their continued support of fine arts in our schools and to Whitney for sharing your heart for the arts with Eureka Springs students.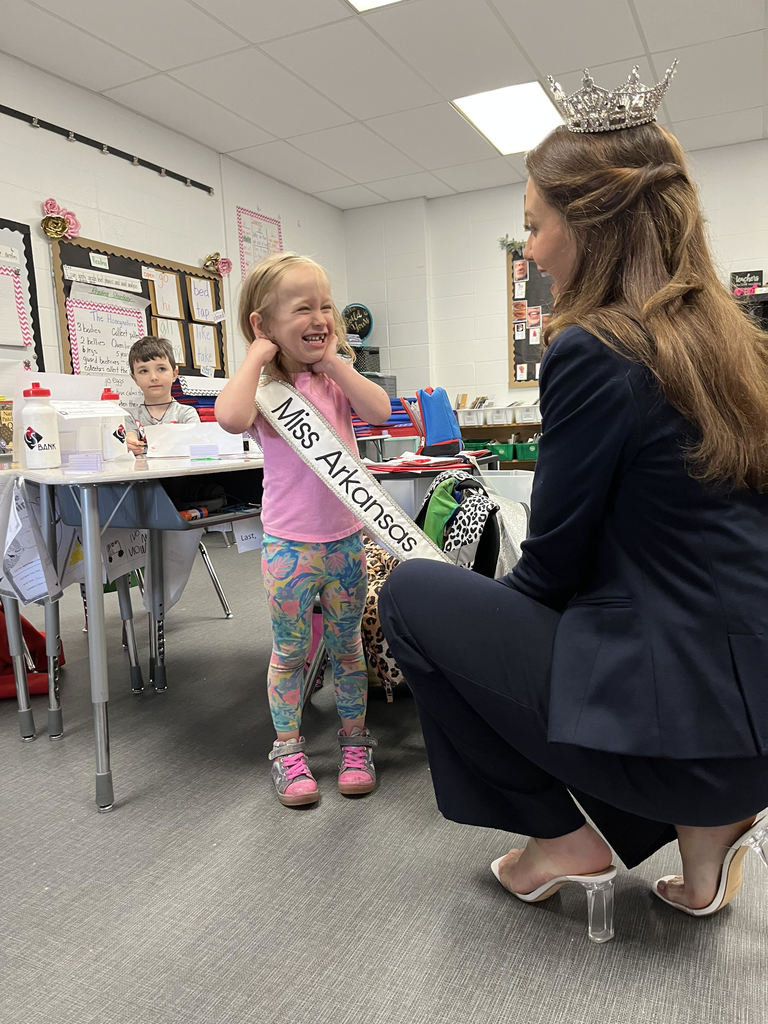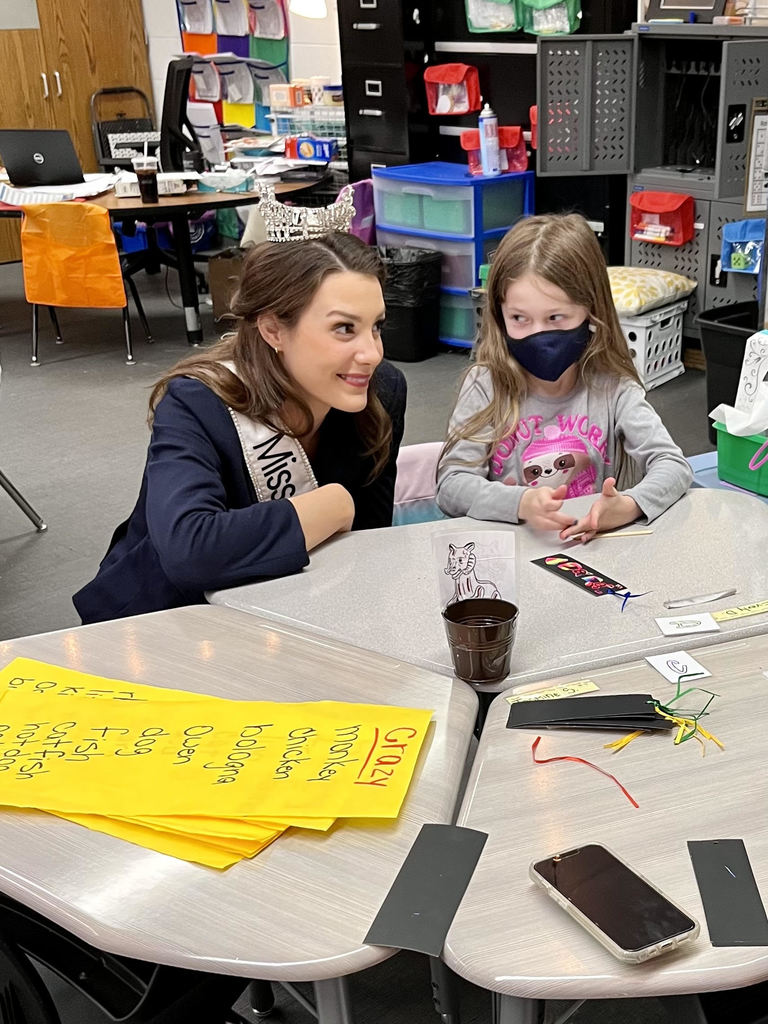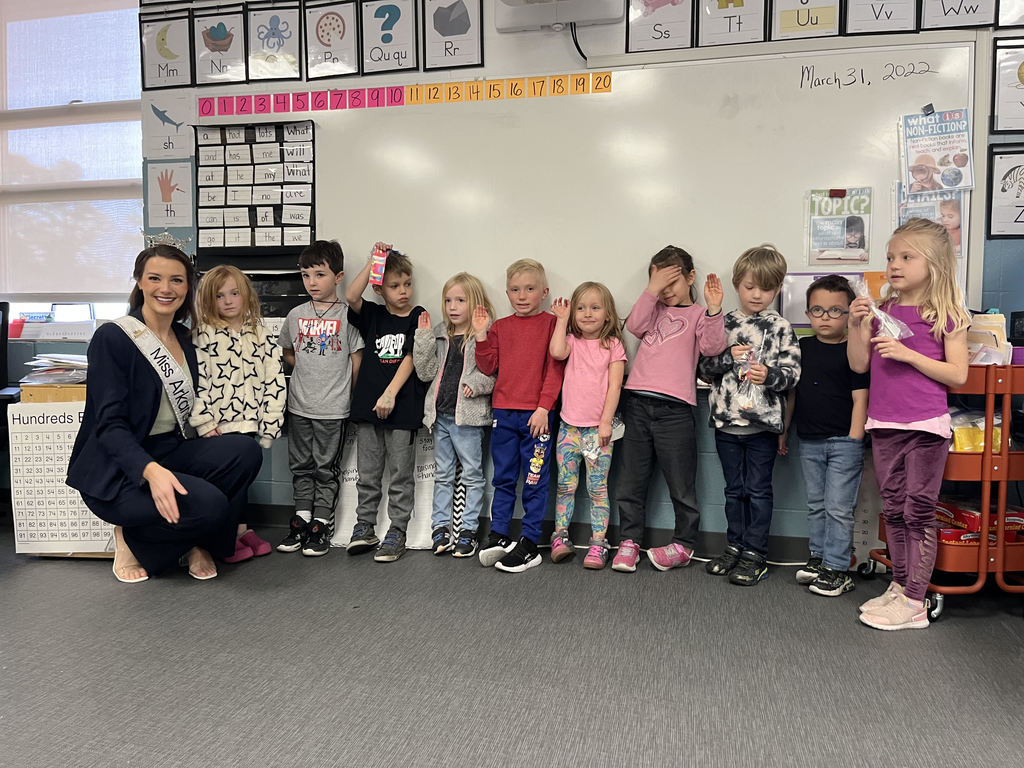 3rd and 4th grade testing information is attached.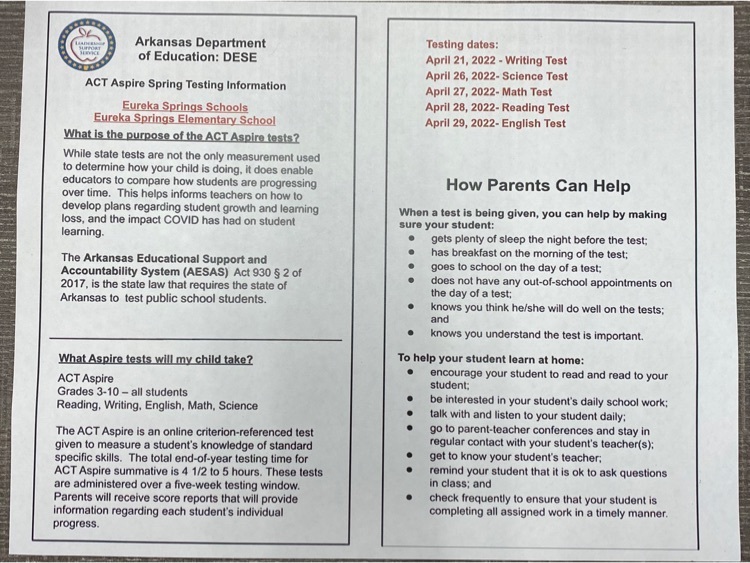 Attention ESES Parents! You're invited to attend a Scottie Parent Group meeting on Tuesday March 29, 2022 from 3:45-4:15 in room 409 (Ms. Freeman's Room) in the elementary building. We will be signing up volunteers for our upcoming CS Bank parking lot fundraiser, and sharing ideas for next year's SPG. Please join us!
Kindergarten registration is TOMORROW! Please share the news! We cannot wait to meet our new ESES families!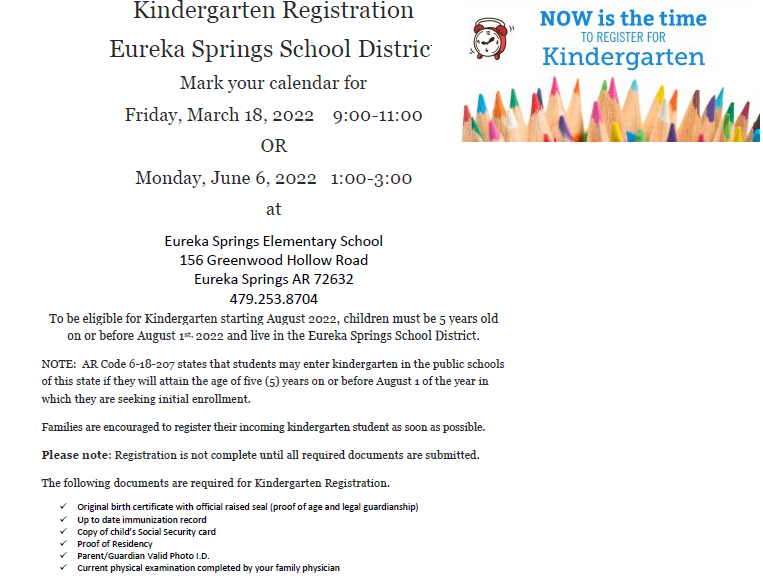 Parents and Guardians: Black patch bus is running about 20-25 minutes late today, Thursday, March 17th. We apologize for the inconvenience.
Eureka Springs School Superintendent Pruitt, Elementary Principal Haozous, and teachers were honored to meet with Susan Jobe, DESE Assistant Director of Special Projects, regarding support of the PLC work happening at ESES. Jobe visited the school this week to see the collaborative work in action. She offered insight and professional development opportunities to ensure this work continues to better serve our students in growth and achievement.
Eureka Springs Elementary School teachers look forward to meeting with you for parent-teacher conferences on Friday, March 18th. Please watch for information from your child's teacher regarding his/her conference time. --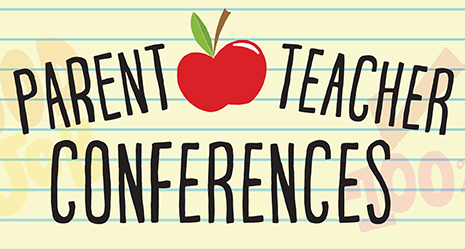 22-23 Kindergarten Registration Info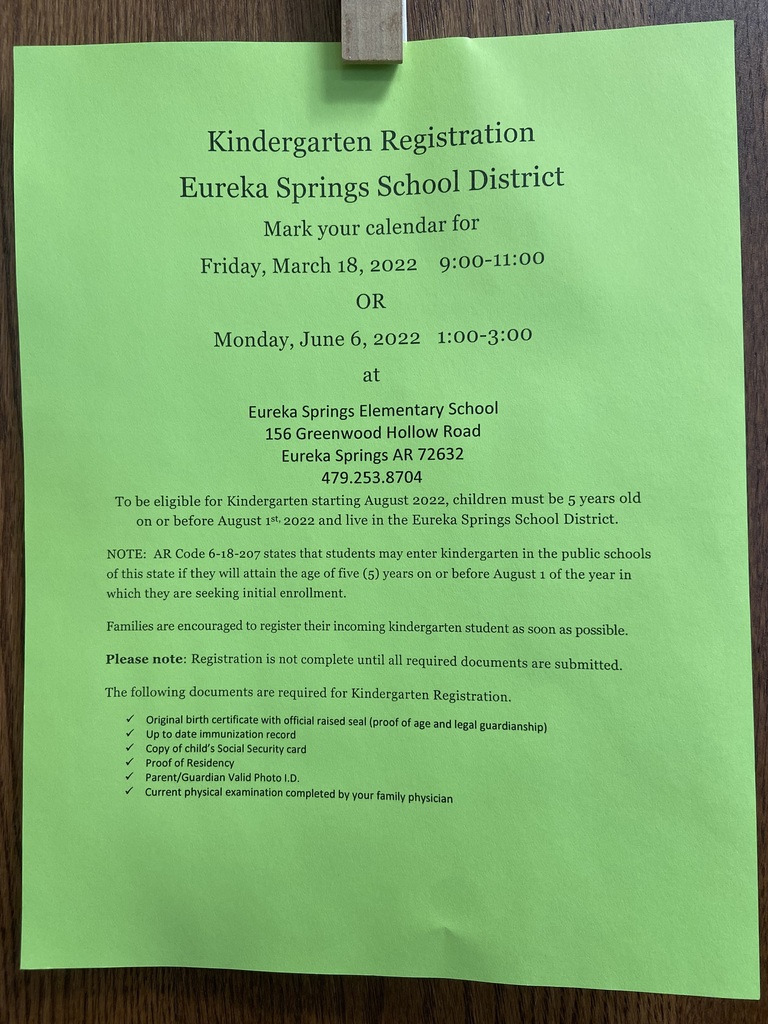 Congratulations to the Scottie Scholars who moved up another Lexia Reading level during the week of Feb 28th - March 4th. We are so proud of you! Keep reading and climbing those levels!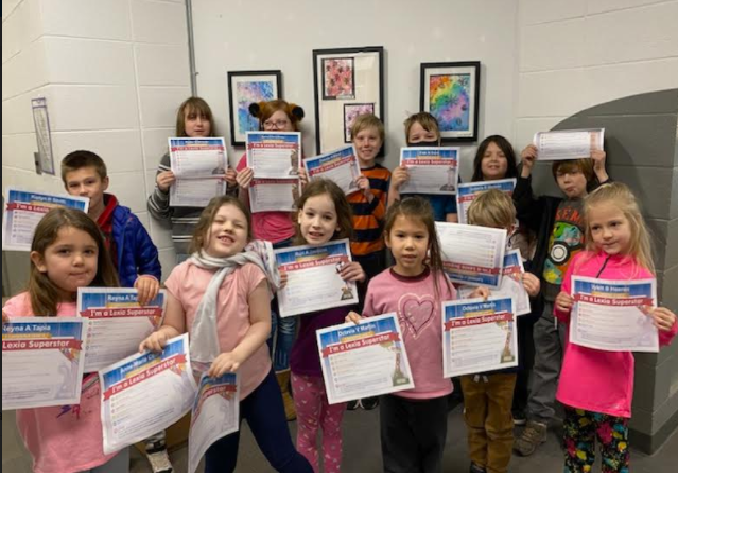 Congratulations Scottie Scholars for moving up another Lexia Core 5 Reading level during the week of February 21st - 25th. We are so proud of you! Keep reading and learning those literacy skills!