Thanks to People Helping People!!

ESES Families: Attached are important upcoming events. We hope to see you there!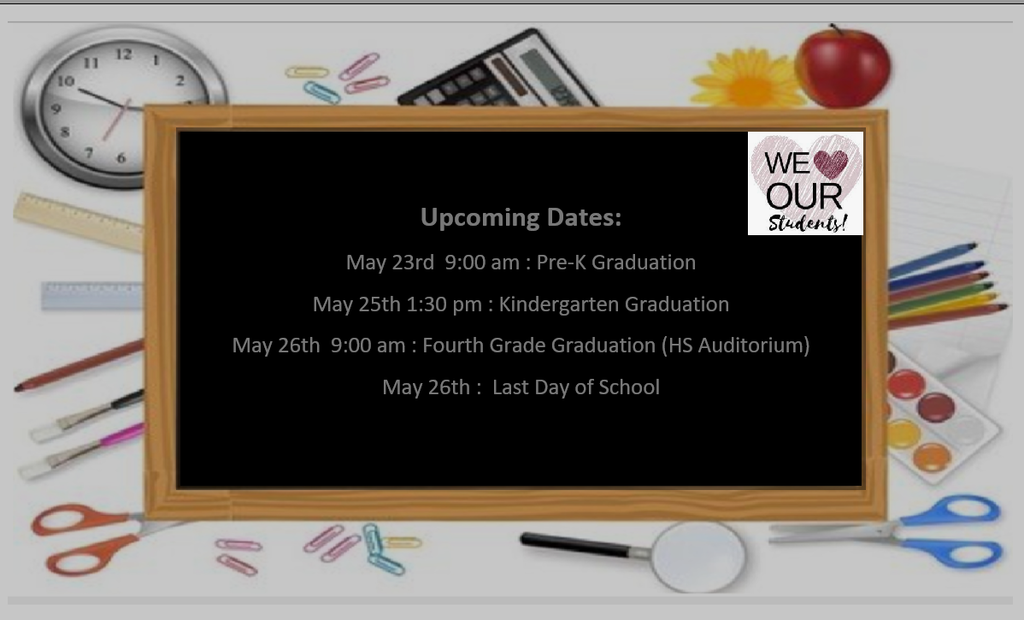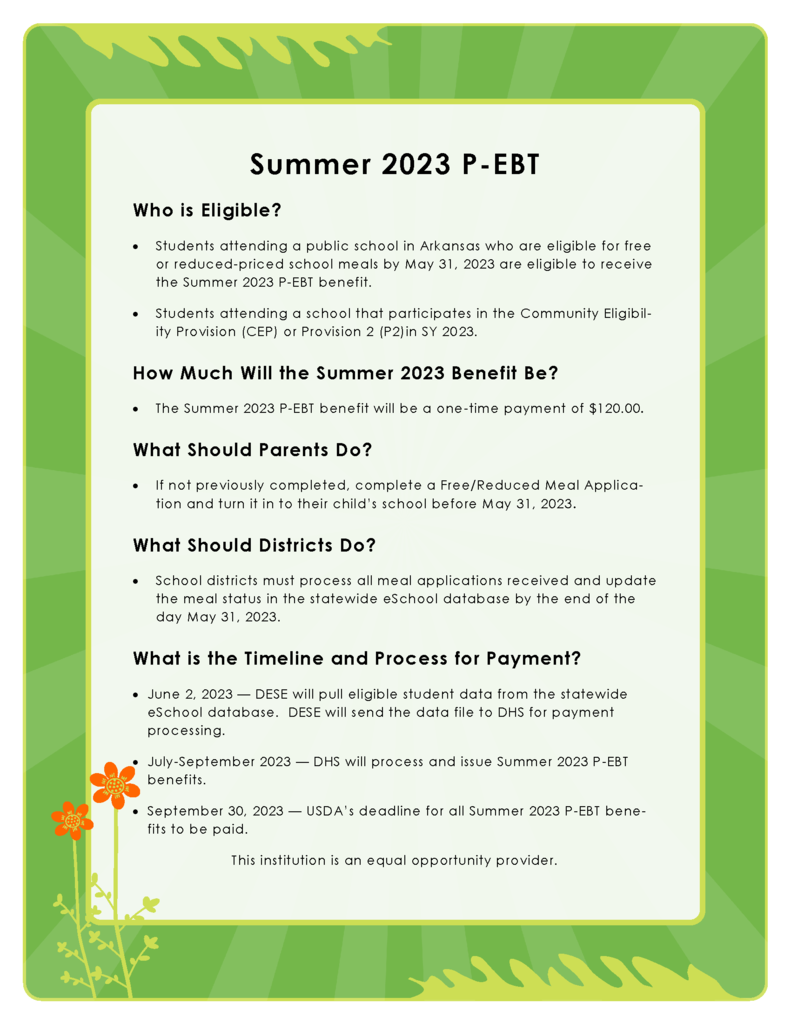 This is a reminder for our ESES Families: We hope to see you tonight!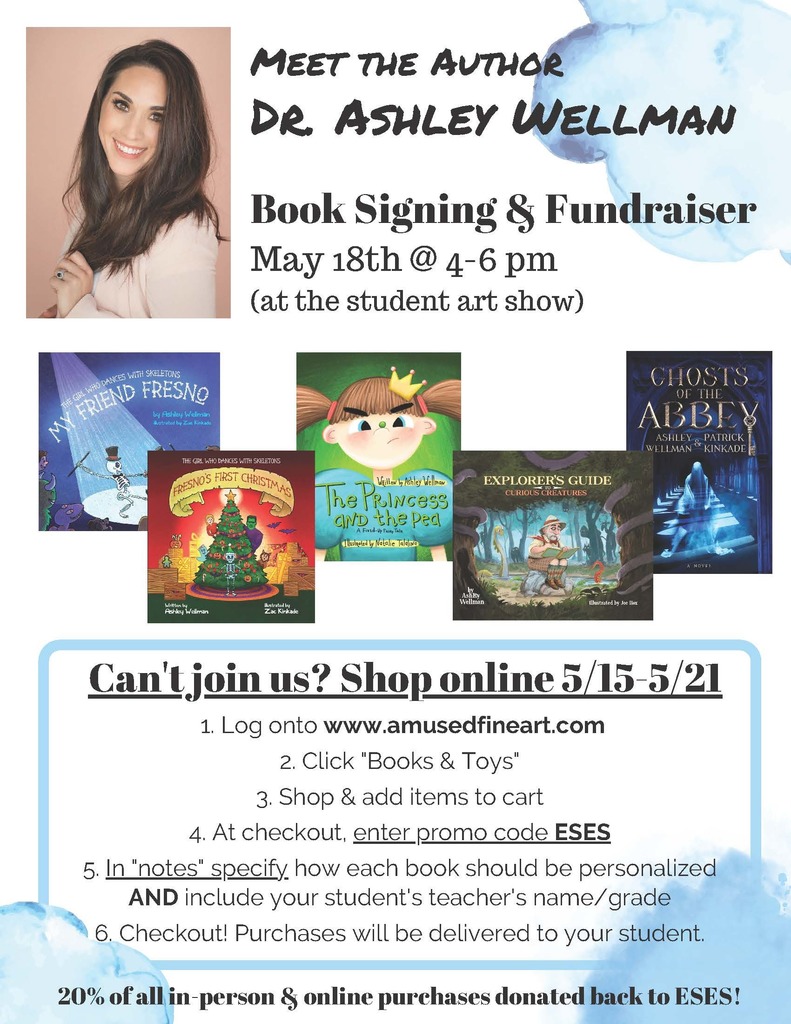 On Saturday, we celebrate the Class of 2023! They racked up a whopping $1,643,105 in scholarships!! WOW! 🤩 Congratulations, we are so proud of you! 🧑🏻‍🎓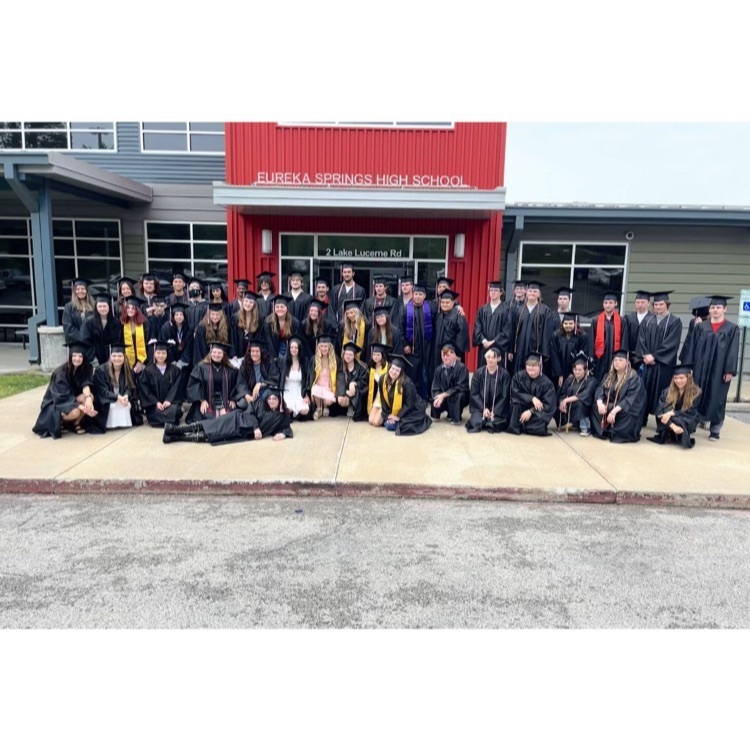 Seniors! On Friday, senior breakfast will be served at 8am. Seniors Awards will be in the High School Auditorium at 9am and is open to families. Afterwards, we will have the 'Final Walk' of the buildings, then graduation practice. **You must attend all events on Friday May 12th to participate in graduation on Saturday May 13th! Graduation will be held in the high school gym on Saturday, May 13th at 10am. All seniors must arrive by 9:40am.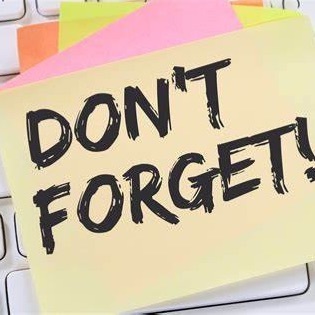 Our Highlander soccer team heads to STATE today. They will play at 11am vs. CAC in Harrison. Good luck gentlemen and coaches!! ⚽️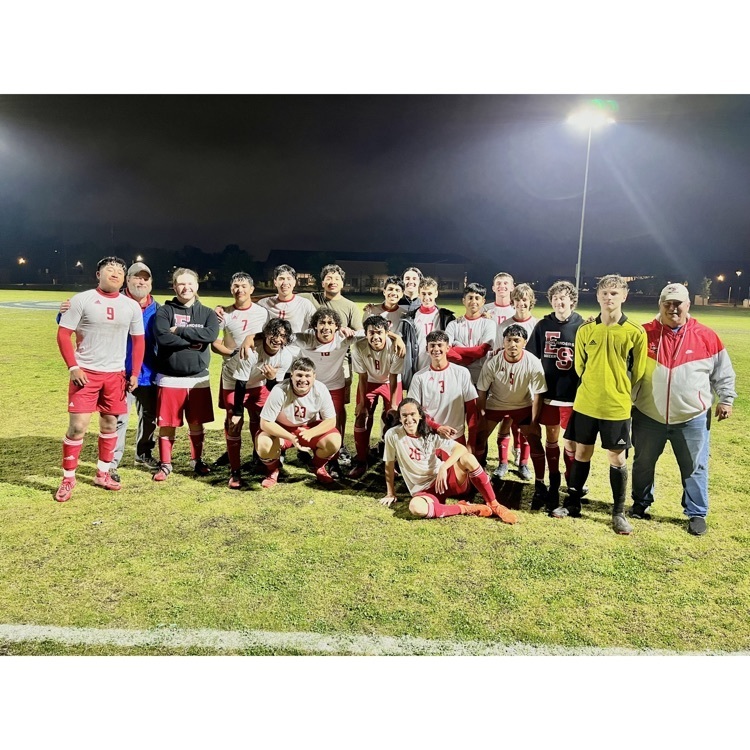 See you tonight!!! Join us for a fun time, great youth games, an Alumni game, yummy concessions, auctions you don't want to miss and MORE! And all for a good cause, come support Ms. Patty! See you in the stands!
It's finally here! Book Fair week at the elementary school! Don't forget - we will have extended hours for the Book Fair today! It will be open from 2:30pm - 5:30pm! Also, you still have time to set up an eWallet account for your child! Check out our fair website for more information:
https://www.scholastic.com/bf/eurekaspringses1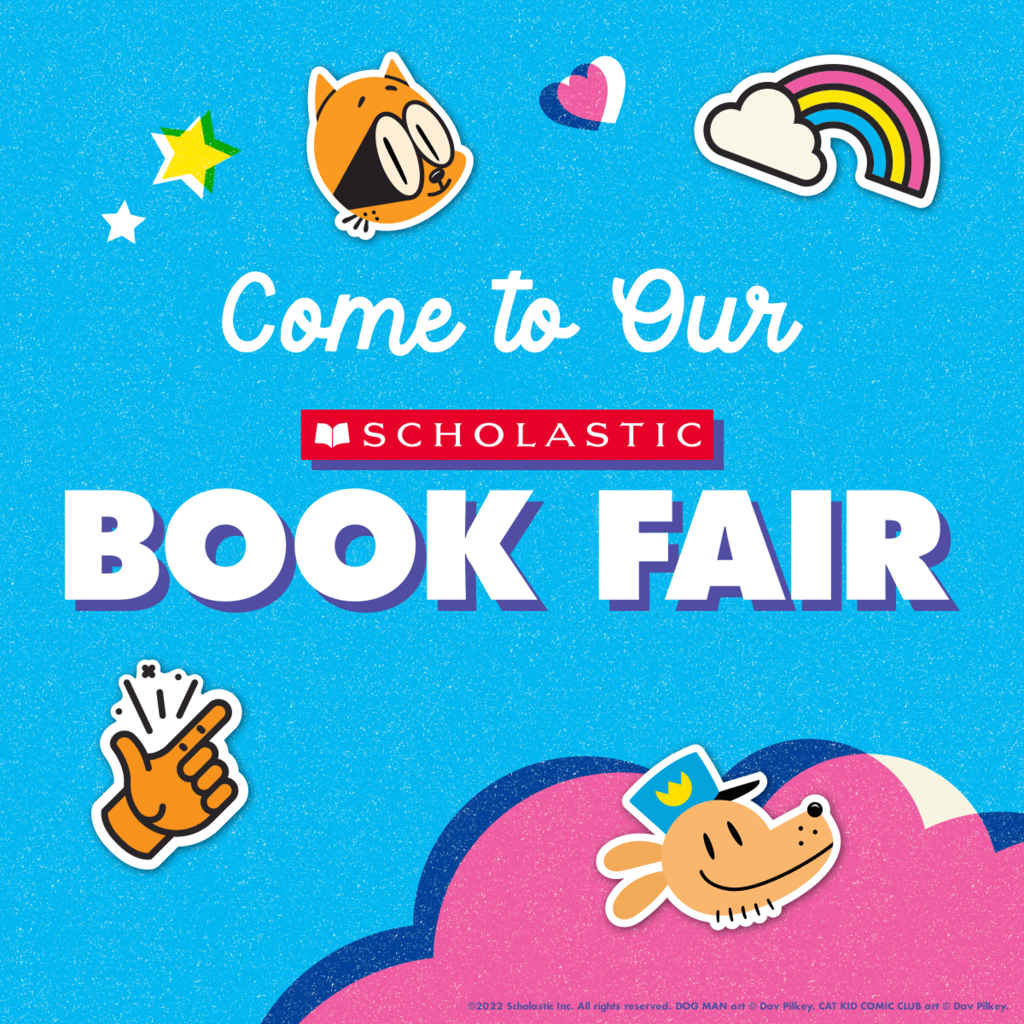 May 8-12 is Staff Appreciation Week!! We are lucky to have the VERY BEST staff in the state here in Eureka Springs! When you see your child's teachers, principals, counselors, secretaries, maintenance staff....just give the whole crew a high five!! We sure are thankful for each and every one of them!! Give your shout outs below!!

Congratulations to our C4 students that graduated from Northark today! They've earned college hours, earned certifications and received job offers upon high school graduation. 👏🏼👏🏼

Congratulations to our students that graduated from Northark today! These students participated in the Northark Medical Program, received college credit and obtained their CNA license prior to high school graduation. Way to go, Highlanders!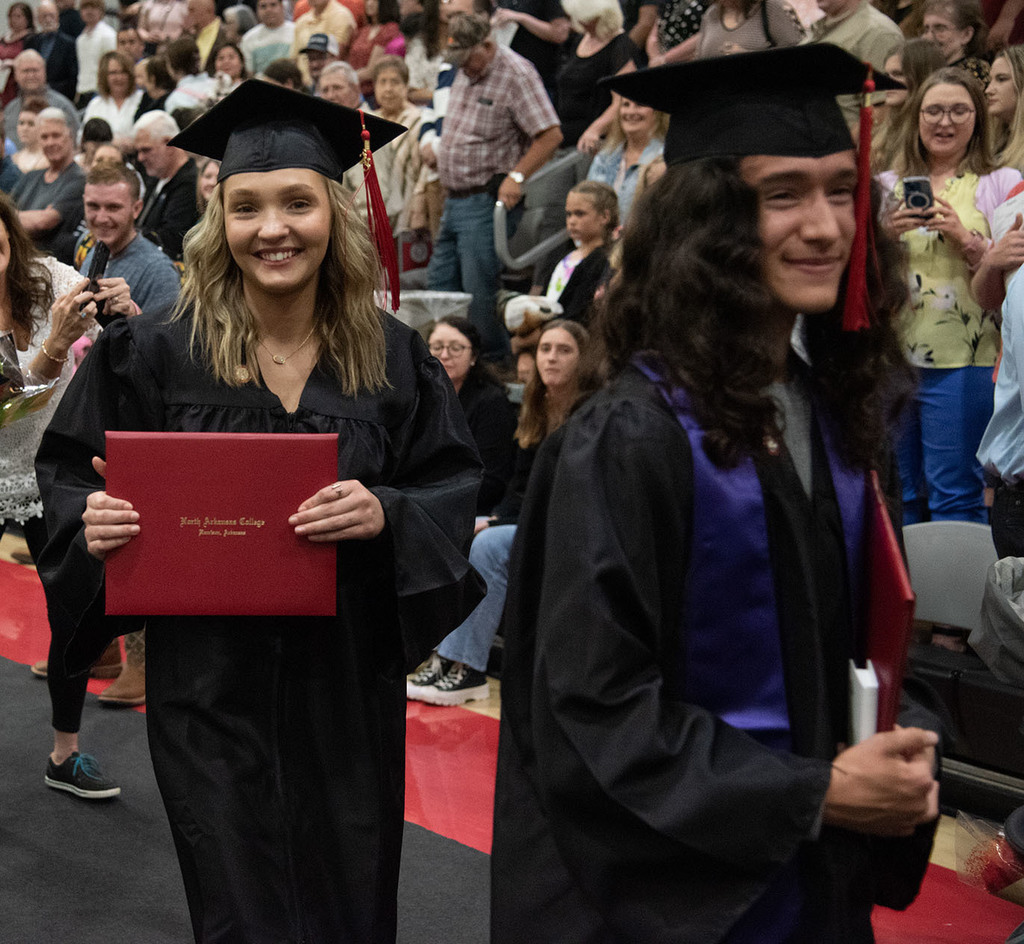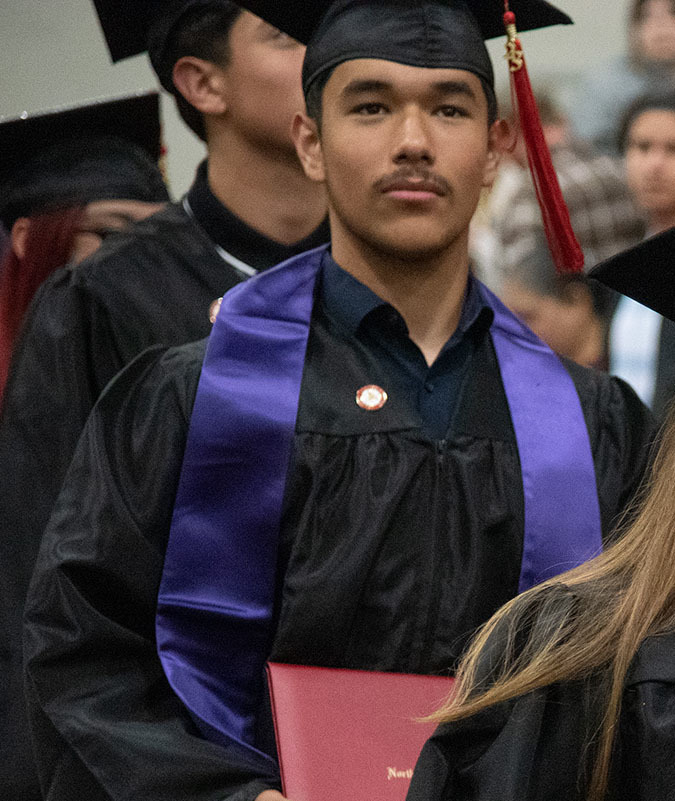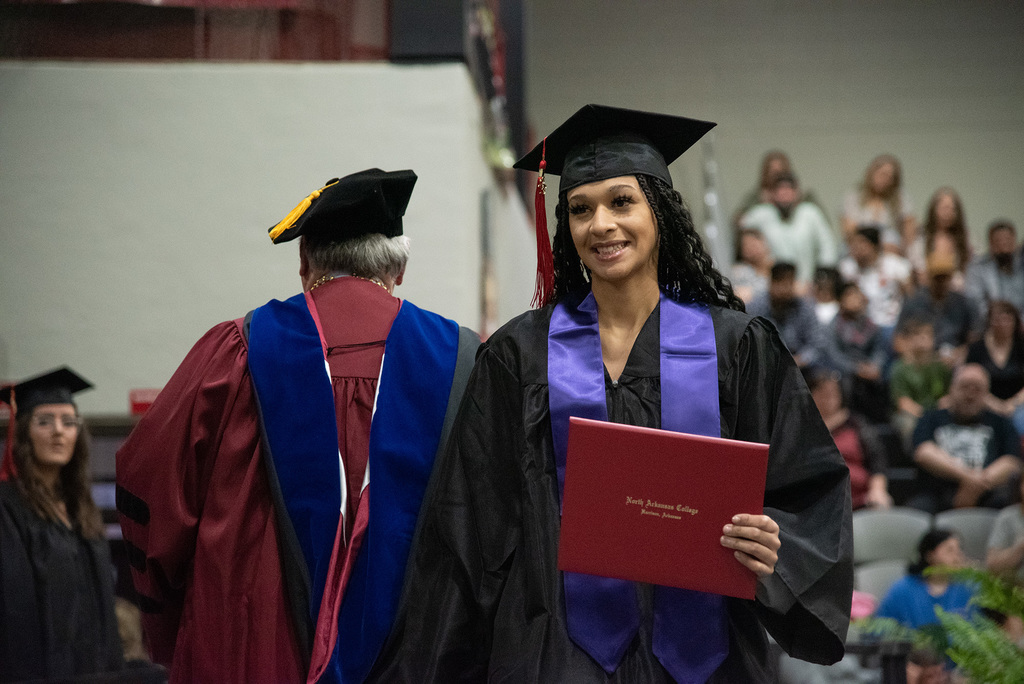 Parents and families, On Friday afternoon, a photo message was 'airdropped' to several students on campus. This message indicated a threat to the school on 5/5. Although it appeared to be a copied message from another school, we will never approach the situation as such. Students immediately reported the information to staff and our SRO. All students on campus were held in a soft lockdown situation so we could verify there was no threat of any kind. The Eureka Springs Police Department responded immediately, searched and cleared all three buildings. We take any and every threat seriously and will take every precaution to make safety the first priority for our students and staff. All students are back in classrooms and we are 'business as normal'.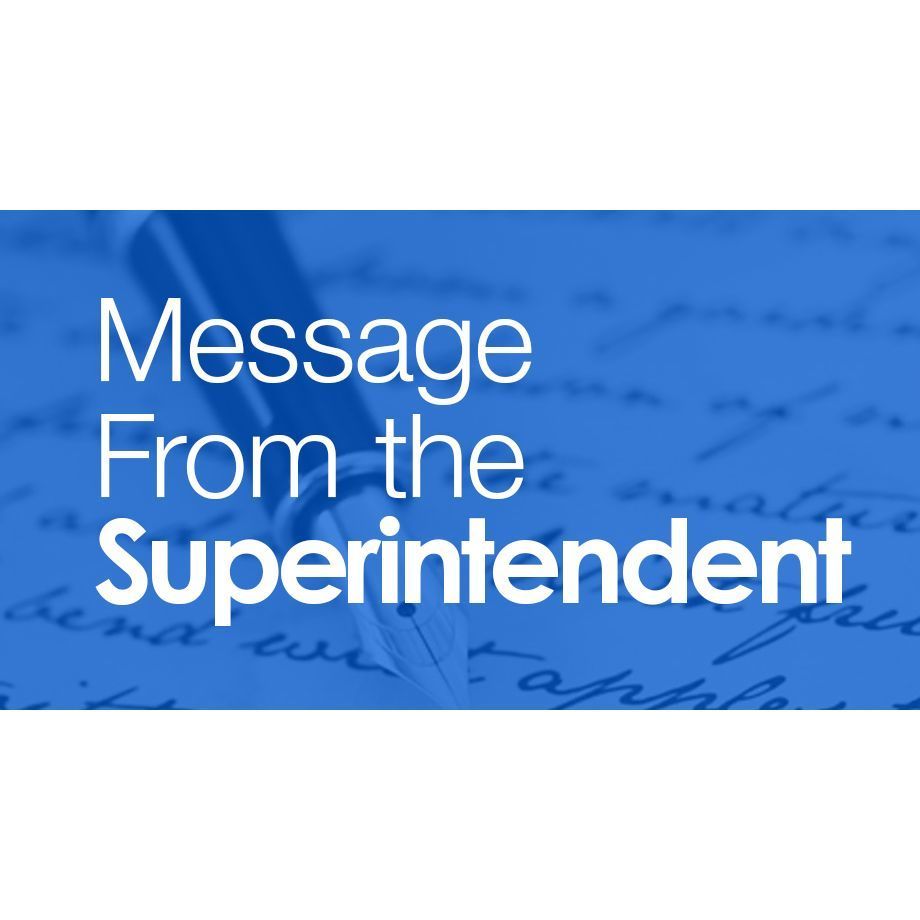 With a win over Thaden this evening, the men's Highlander soccer team is STATE BOUND‼️ They will play in Harrison on Thursday, May 11th at 11am. Congrats Highlanders! ⚽️⚽️⚽️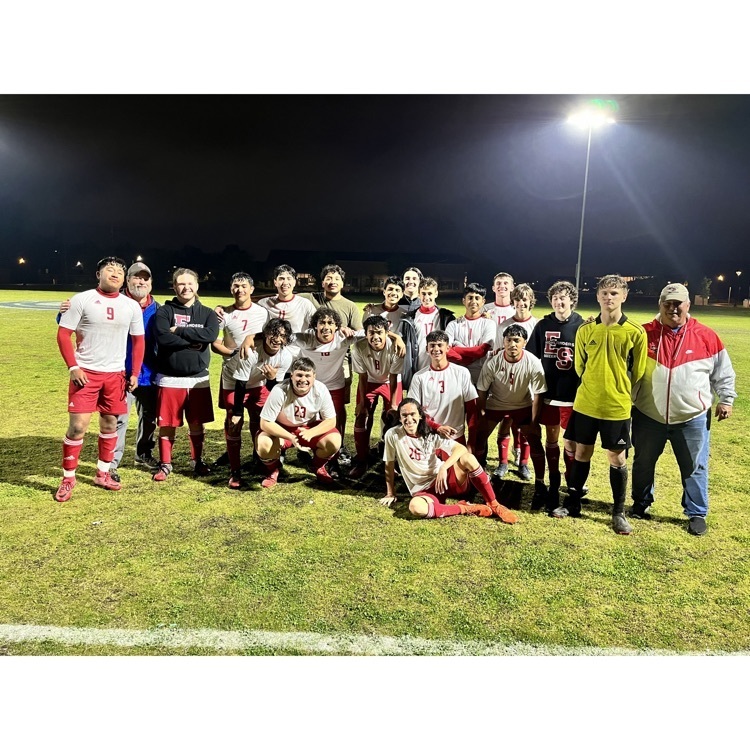 Come celebrate our members and the great year that they have had in FFA. Hope to see you there!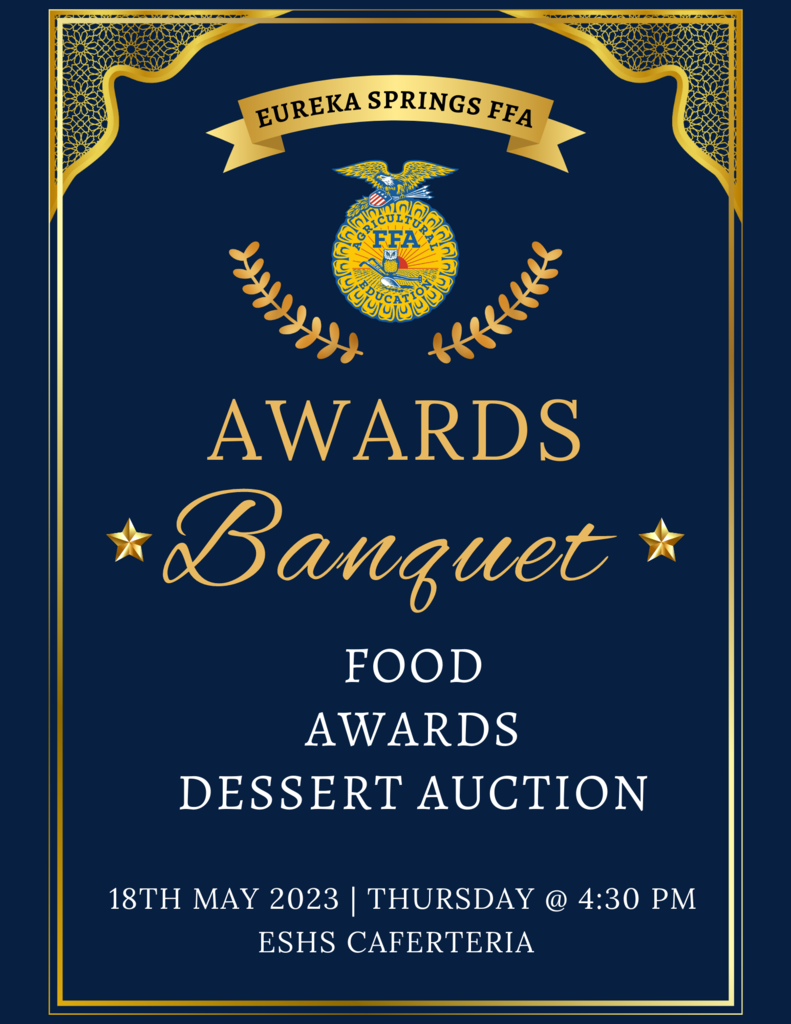 Highlander Awards and remaining Eureka Springs Jr. & Sr. High Sports Awards 2023. Congratulations, students and coaches on a great year!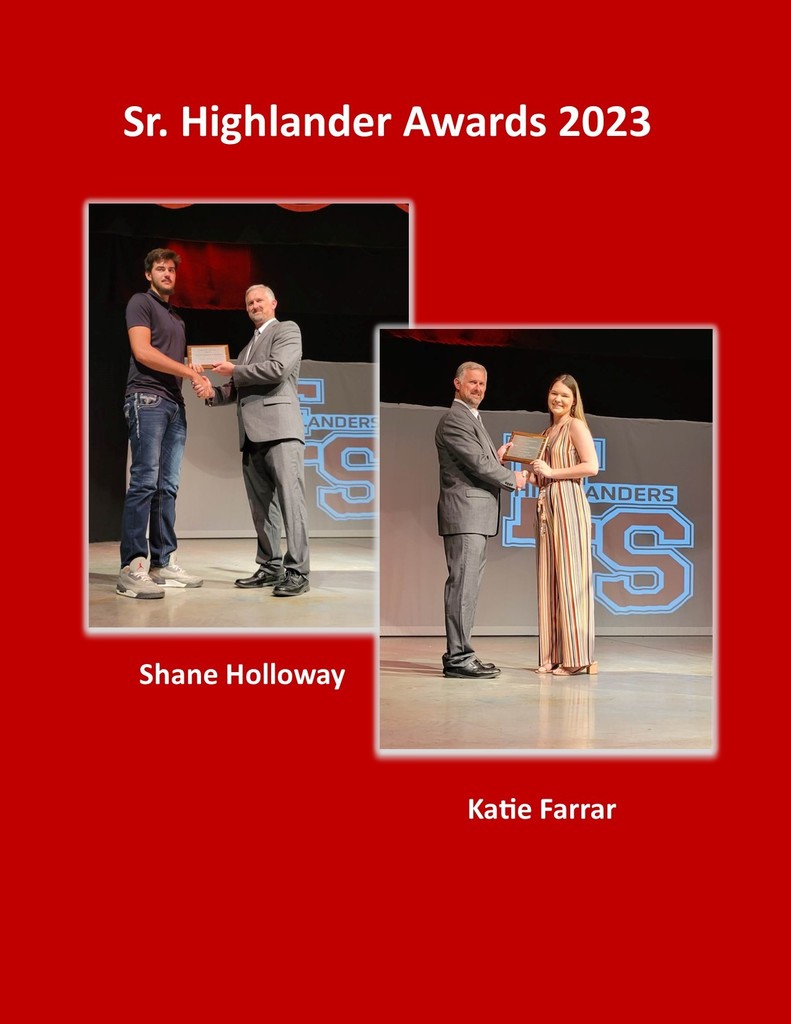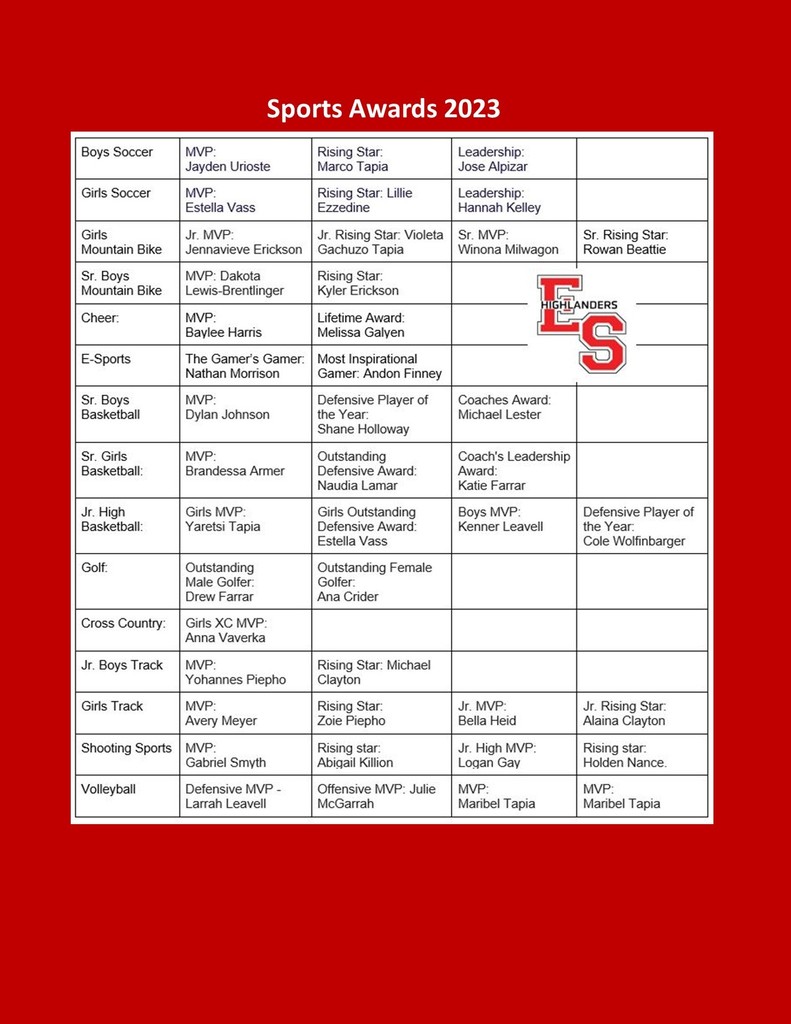 Eureka Springs Jr. & Sr. High Sports Awards 2023. Congratulations, students and coaches on a great year!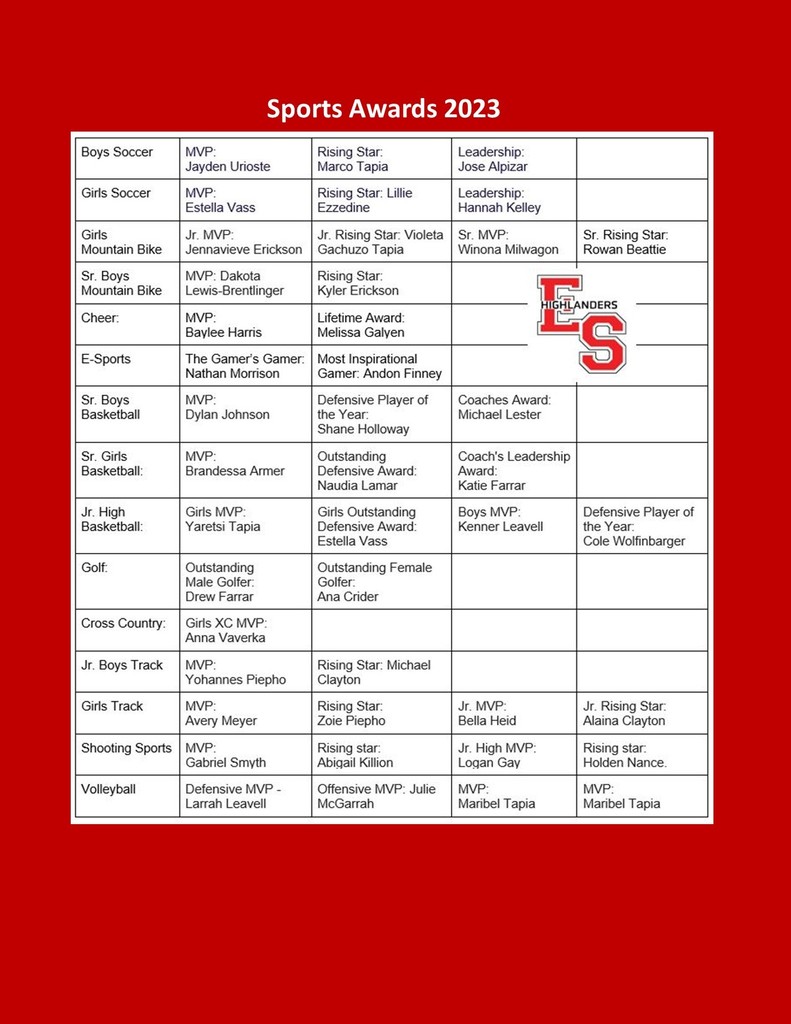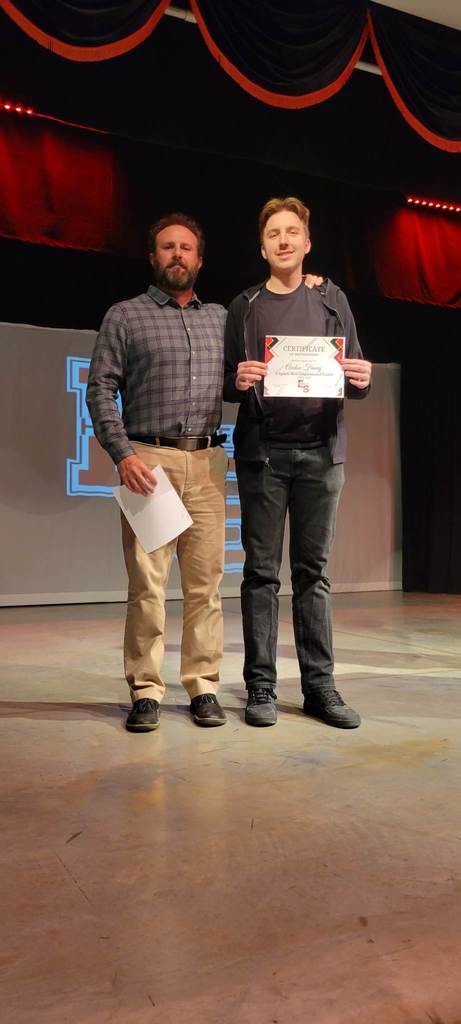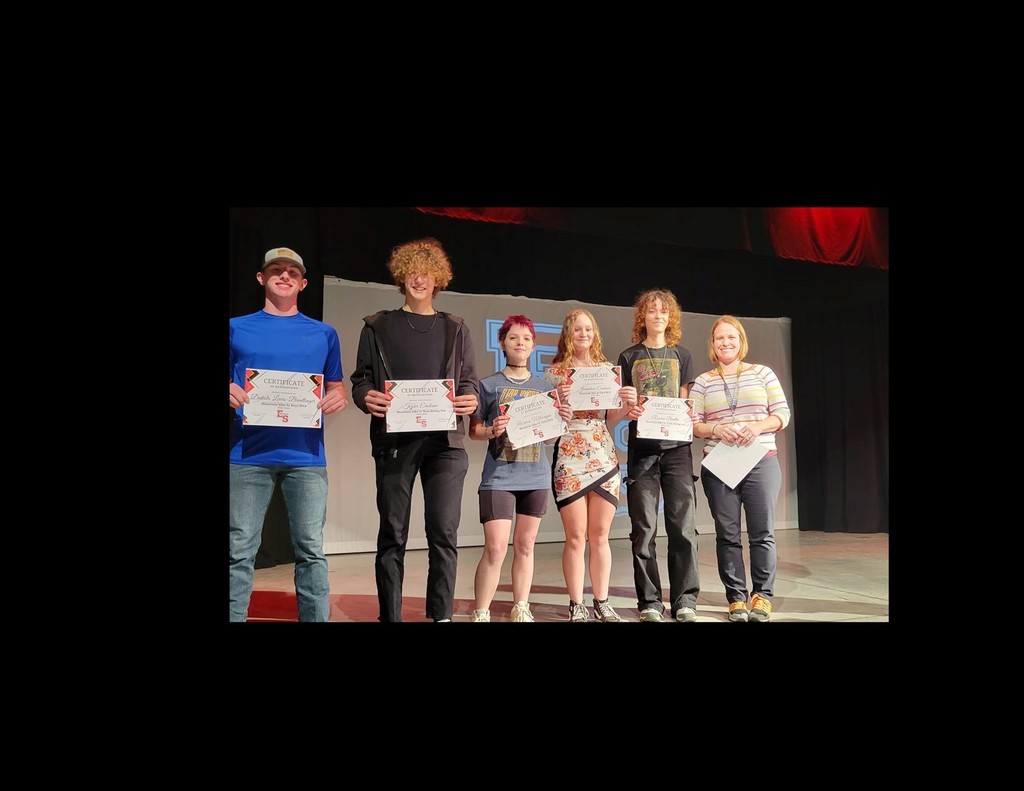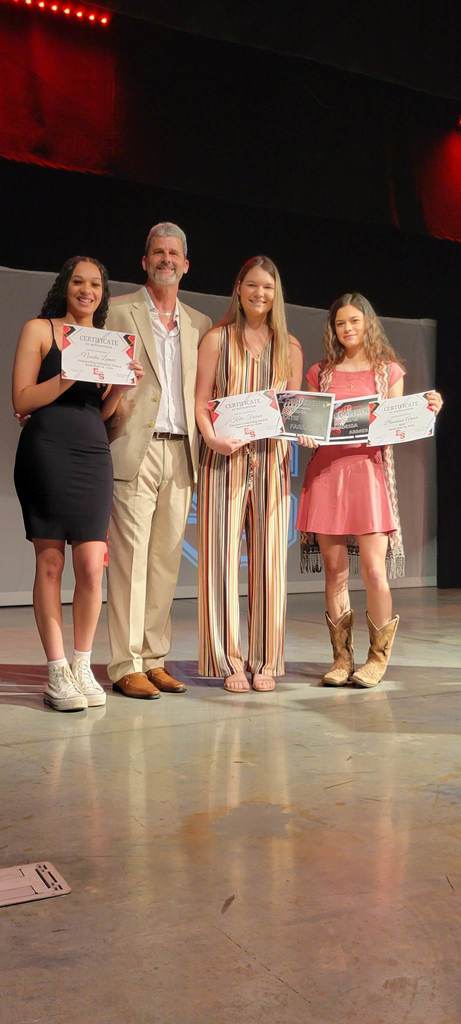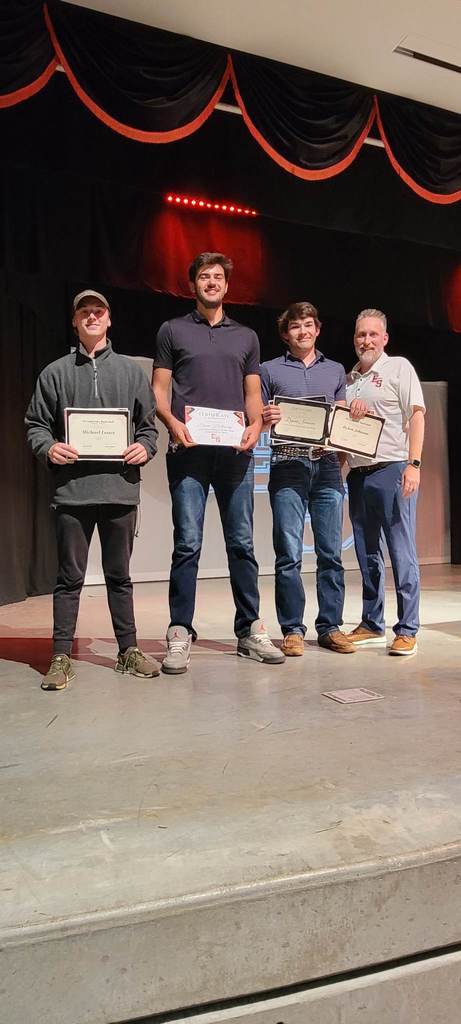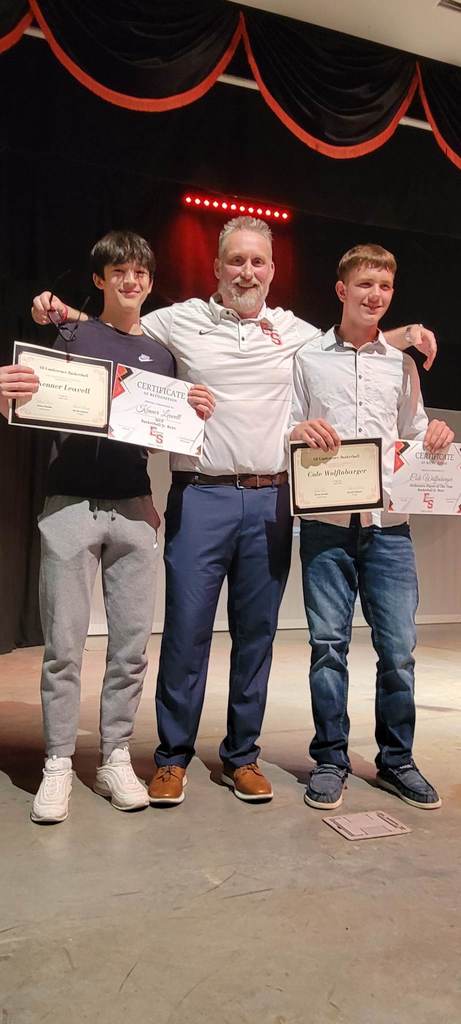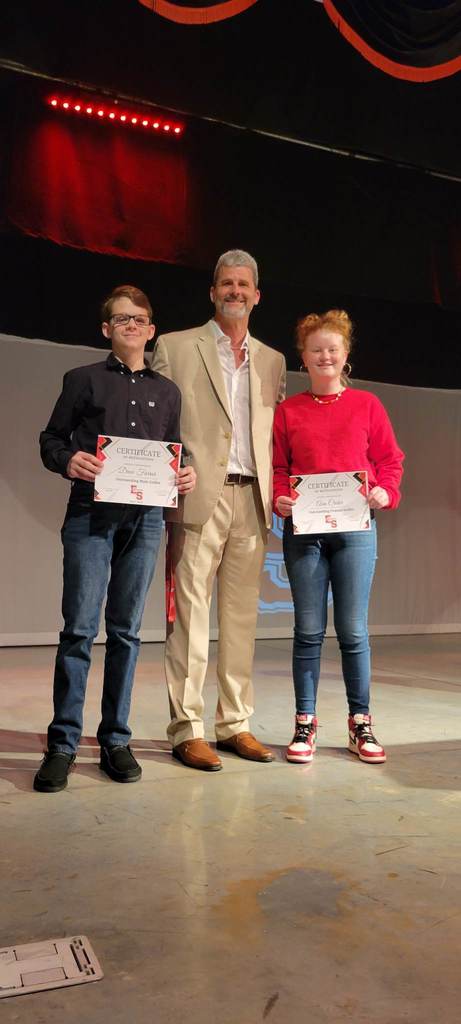 FINAL REGULAR SEASON GAME DAY!! ⚽️Eureka vs. Thaden- AWAY‼️ ⏰ THURSDAY- Girls at 5:00, Boys at 7:00 📍800 SE C St, Bentonville ⚽️ GO HIGHLANDERS! ⚽️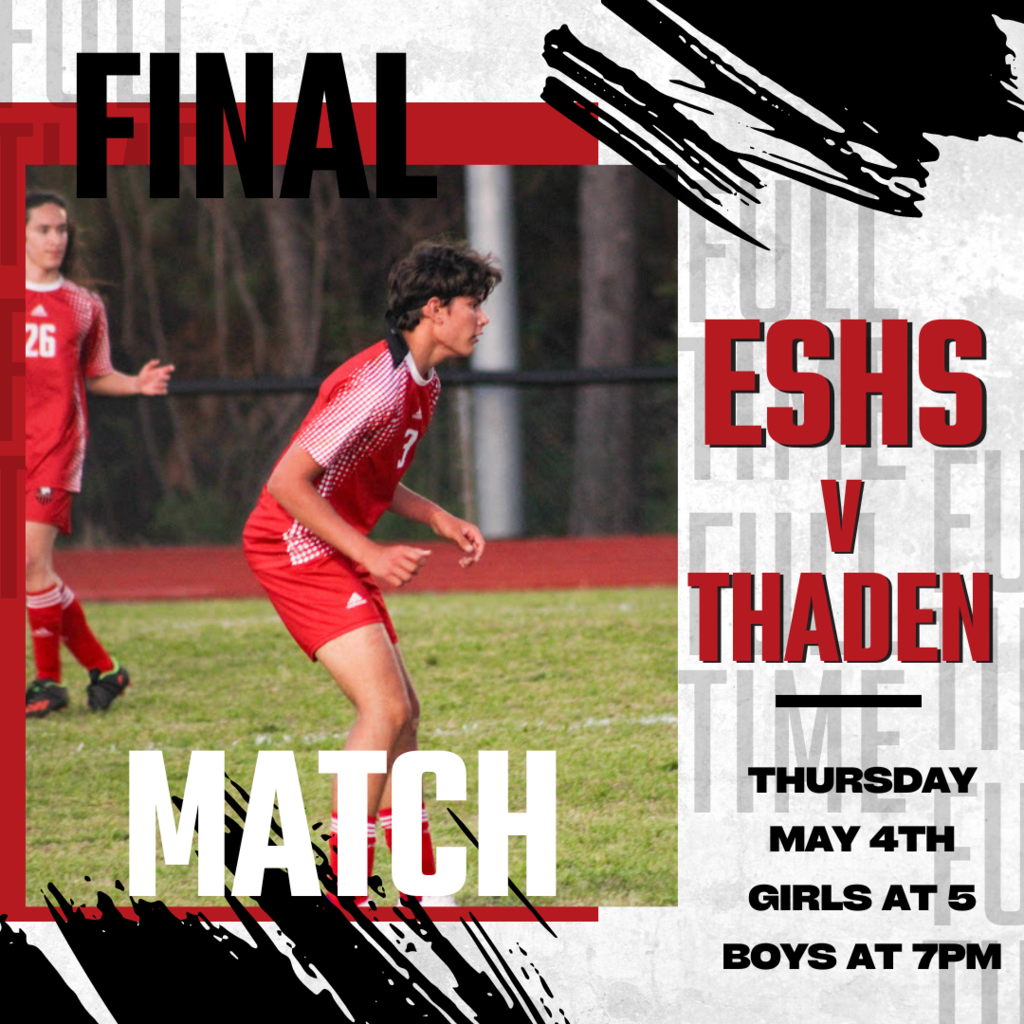 Plant sale this Friday after school. Hope to see you there!