See you there, seniors!
ESES Families, Please join us in celebrating the 21-22 school year! The following events are by invitation only: ** Please note the date change for Fourth Grade celebration May 24 at 9:00 a.m. ABC Pre-K Celebration (ESES Auditorium) May 26 at 1:30 p.m. Kindergarten Celebration (ESES Auditorium) May 27 at 9:00 a.m. Fourth Grade Graduation (High School Auditorium) Looking forward to seeing you there!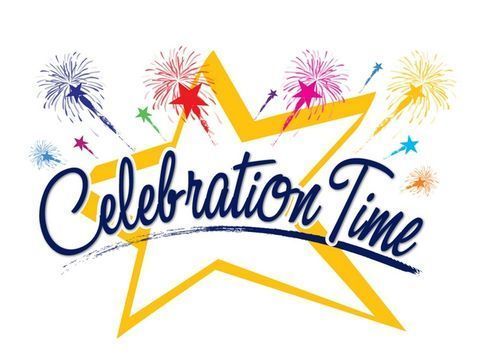 ESES Families, Please join us in celebrating the 21-22 school year! The following events are by invitation only: May 24 at 9:00 a.m. ABC Pre-K Celebration (ESES Auditorium) May 26 at 1:30 p.m. Kindergarten Celebration (ESES Auditorium) May 27 at 9:00 a.m. Fourth Grade Graduation (High School Auditorium) Looking forward to seeing you there!
The Highlander Volleyball Team is hosting a volleyball camp for boys & girls grades 3-7 this week. If you are interested in attending and haven't registered yet....No Problem! Meet us in the high school gym at 3:30pm to register. We will be teaching basic skills of the game, as well as playing in different activities. Come join the fun and learn the game! Snacks and drinks will be provided.

It was a great day for ESHS Fun and Field Day! Our students celebrated the end of testing and started the countdown to summer. ☀️ The ESHS Booster Club brought games, battle balls, slip and slides, water guns, and served a cookout and ice cream for all! 🍔 🍨 KUDOS to our volunteers for a fun filled day‼️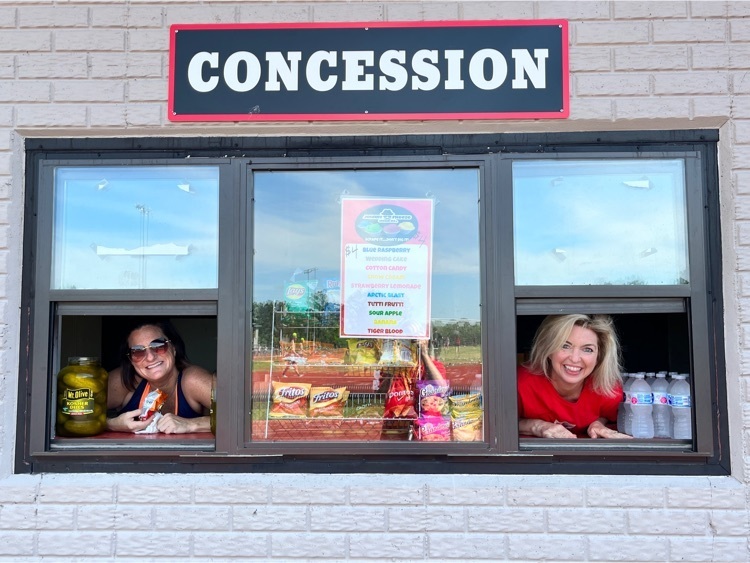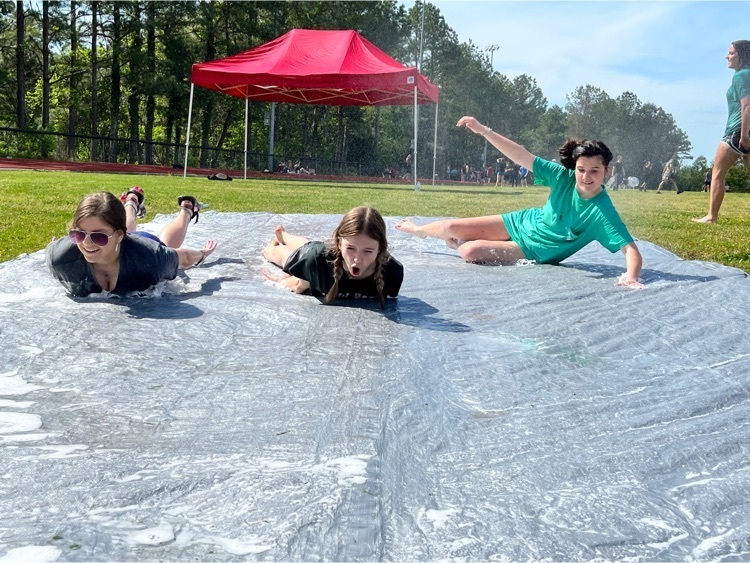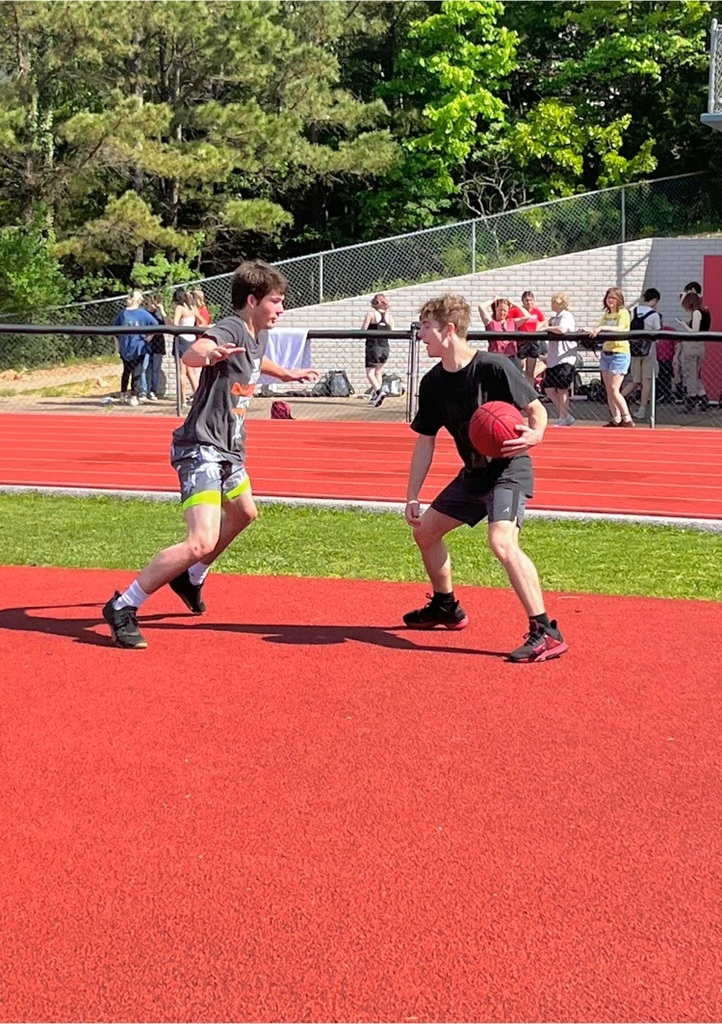 We hope to see you there!!

Join us on Saturday, May 21st to celebrate the Class of 2022! The graduation ceremony will begin at 10am in the Eureka Springs High School gymnasium. Tickets are not required at the door and seniors do not have a guest limit. Each family will have a section marked off in the gym indicated by their student's photo sign. If you are unable to attend, you may join by zoom however it may be difficult to catch all audio from the floor. We congratulate the Class of 2022 and hope to see you there!!
https://www.nfhsnetwork.com/events/eureka-springs-high-school-eureka-springs-ar/evte0dc396613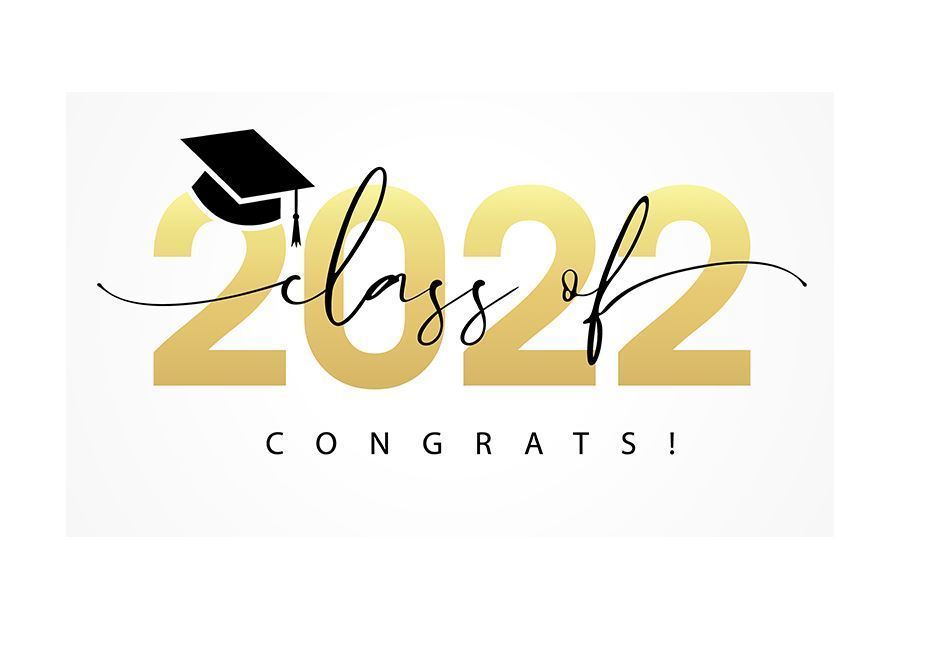 A big congratulations to Mackenzie Loudermilk and Jacob Eastburn who were honored at the Governor's Mansion during the Annual Governor's Scholastic Honors Day! This event recognizes Arkansas' best and brightest students. Mackenzie is named valedictorian and Jacob is the salutatorian of the Class of 2022. We are so proud of you!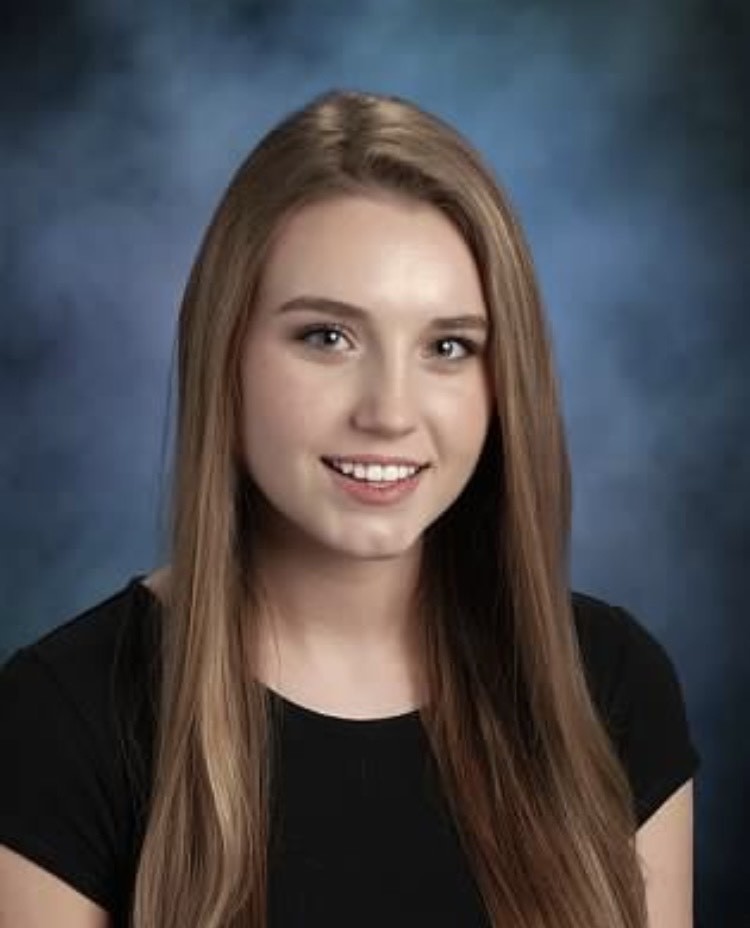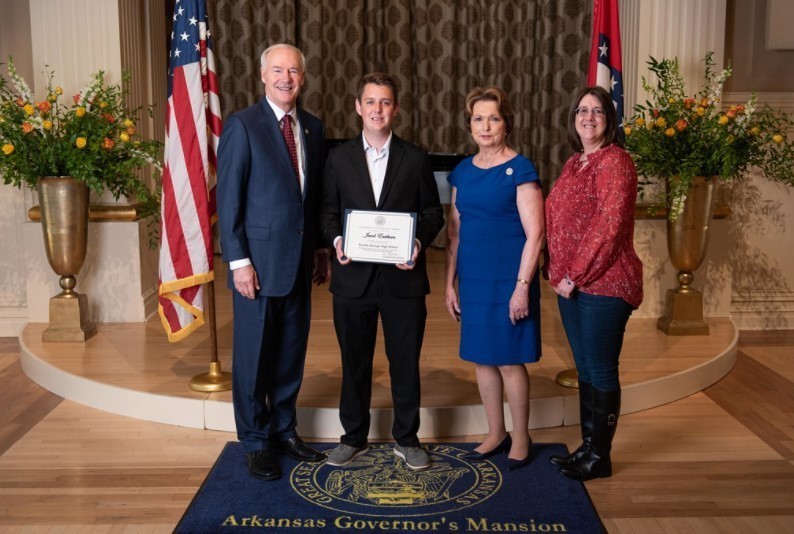 Hi, my name is Cheyenne Massey and I am going to be the new agriculture teacher! I recently graduated from Arkansas Tech University. I am also soon to be married with two dogs. I can't wait to share my love of agriculture and FFA with you at Eureka Springs Schools!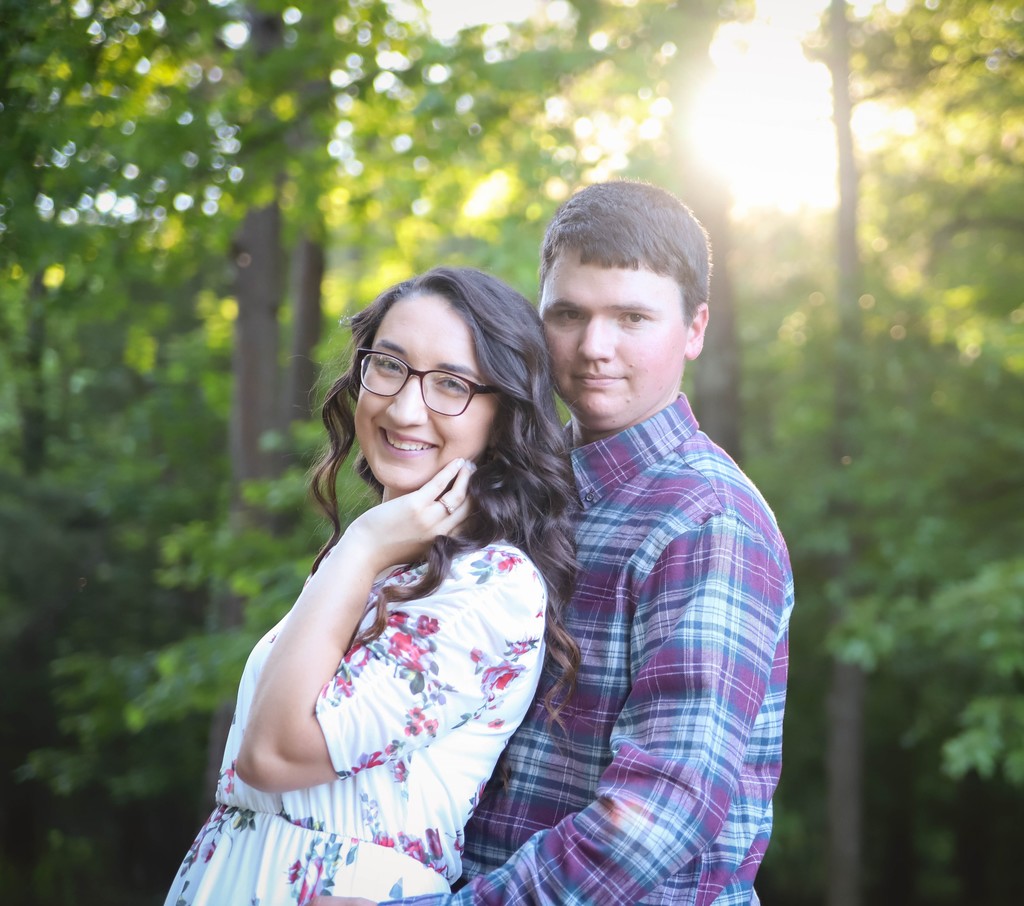 Hi there! My name is Kynza Capps. I am an alumna of Eureka Springs School District, having graduated in 2011. I graduated from the University of Arkansas last May with a BA in Psychology, minoring in Human Development/Family Sciences and Child Advocacy. I am currently pursuing a Masters of Arts in Teaching – Special Education from Arkansas State University. I am excited to be back in my hometown and begin my teaching career in Special Education. I am looking forward to this next school year as a Highlander again!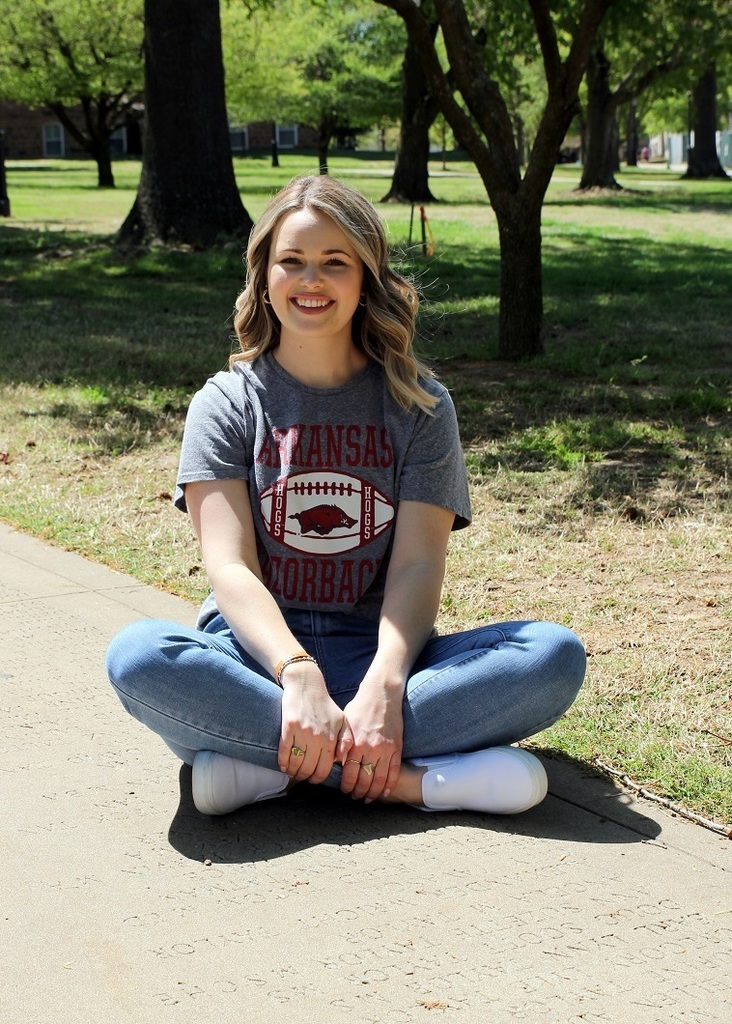 Hello Highlanders! My name is Arron Oliver and I am excited for an opportunity to teach and coach at Eureka Springs High School. I was born and raised just right up the road in Springdale and graduated from Springdale High in 2015. Eventually I ended up at the University of Arkansas where I got my degree in Social Studies Secondary Education, History, and also minored in Political Science. Teaching is something that I have always been called to and am ready to get my feet wet here and get to know everyone!

It was a fun day at Arvest Ballpark! Renaissance students took in a great game, enjoyed concessions, caught lots of foul baseballs and celebrated a semester of hard work and good grades. Way to go, Highlanders! ⚾️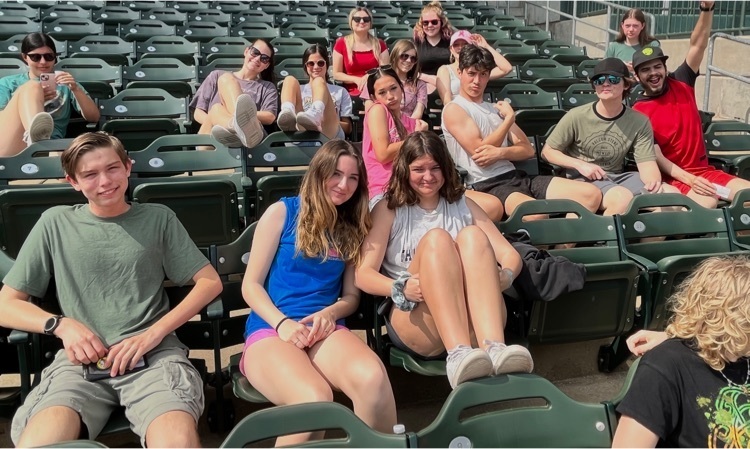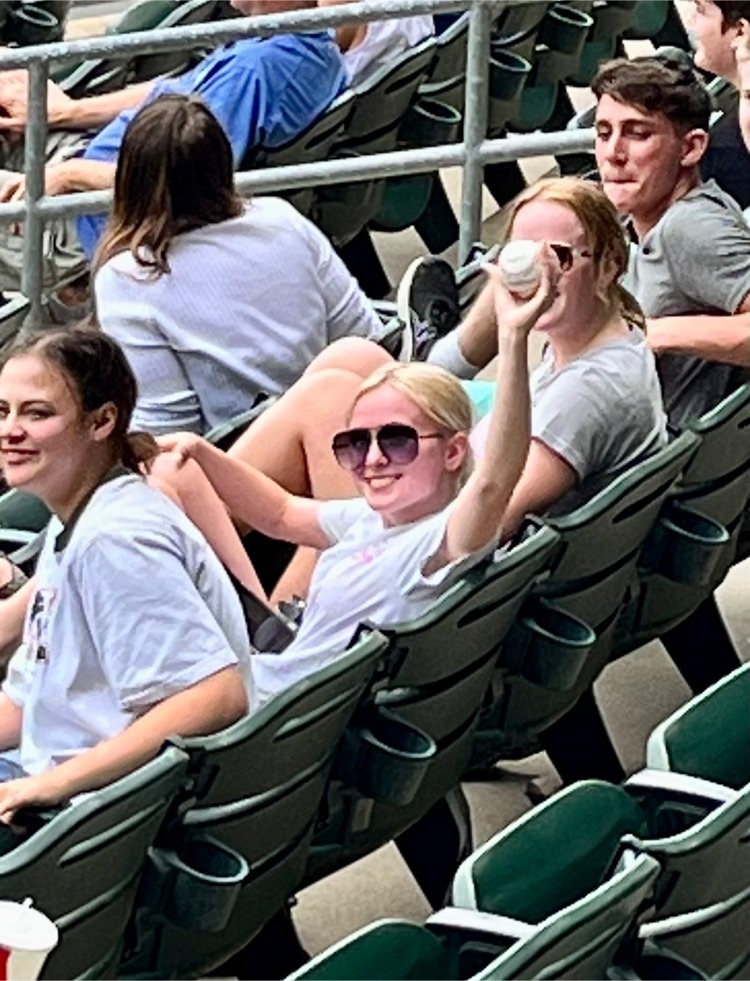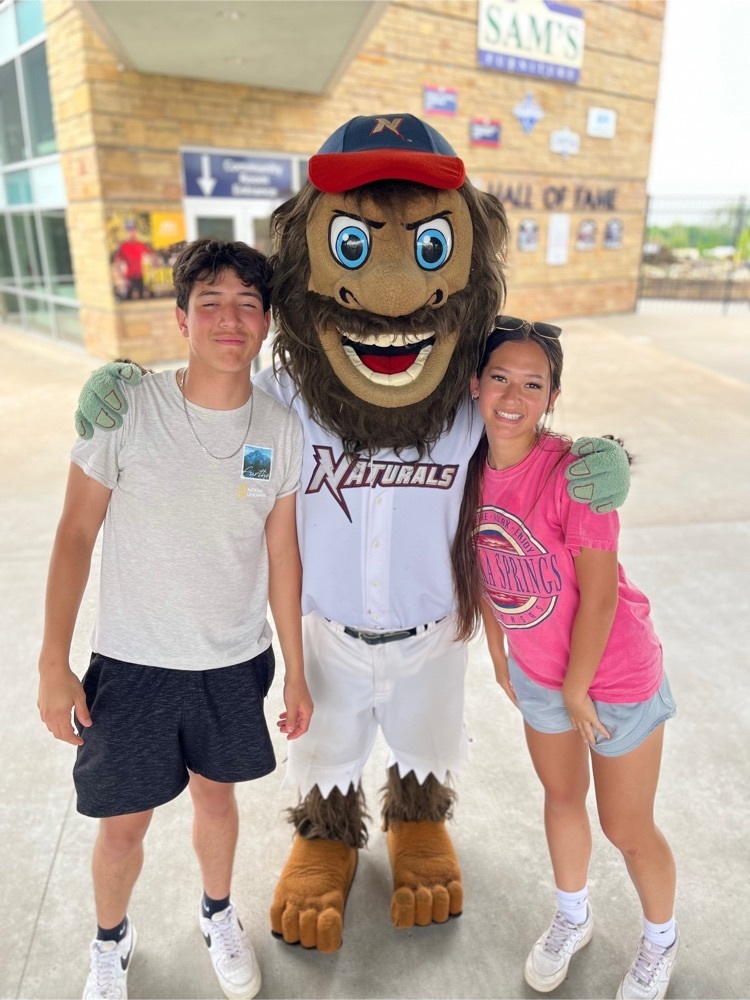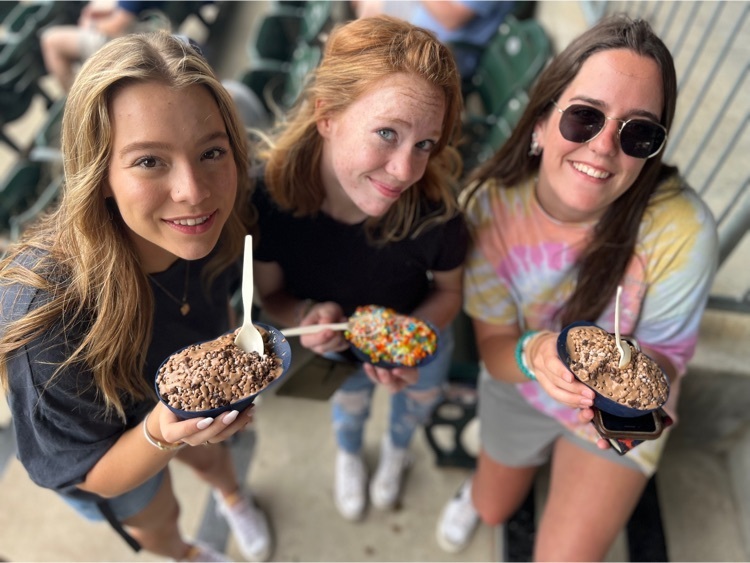 For a limited time, Arkansas is offering free background checks for substitute teachers! Visit ESS.com to apply.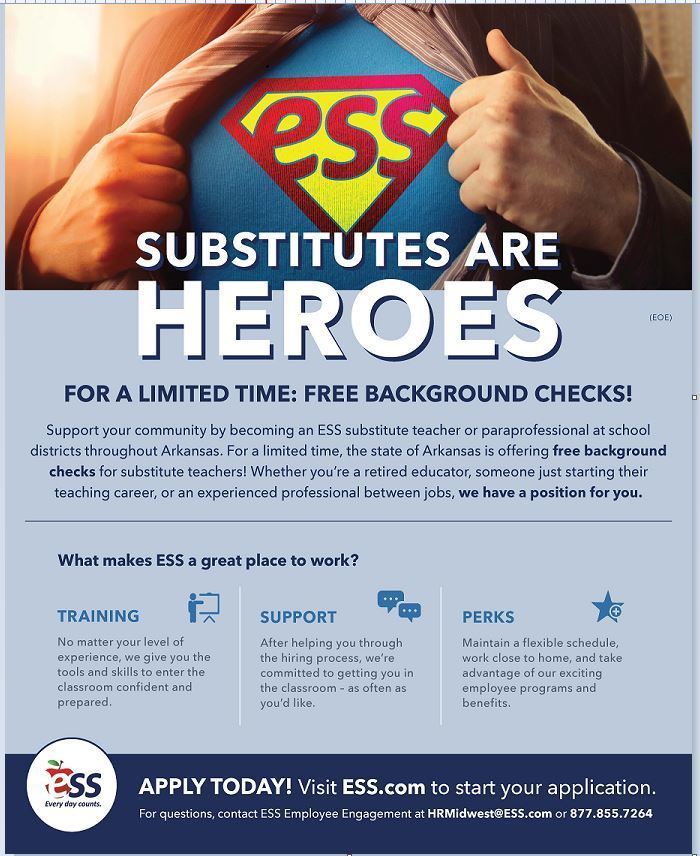 High School Renaissance students will be treated to a reward day on Tuesday, May 10th. We will travel to the Naturals ball field in the morning for an 11am game and return by end of school. Students are welcome to bring their lunch or bring money for concessions. Finally, it will be sunny! Plan to bring sunscreen and hats! A big thanks to our Renaissance sponsors for providing tickets to the game: The Crescent Hotel, Equity Bank and CS Bank!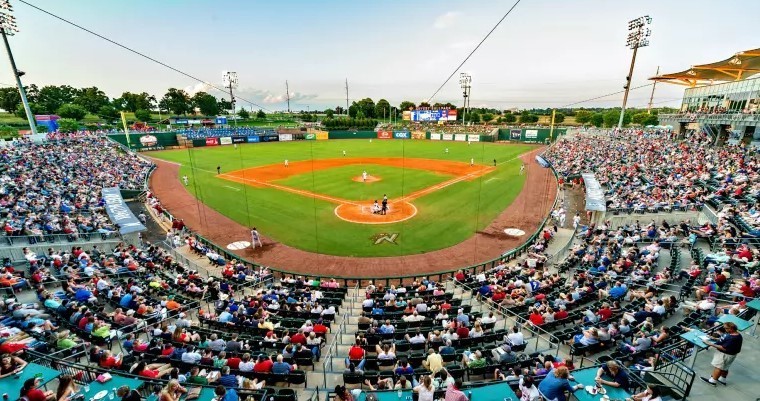 Wow! Congrats to these five Highlanders who participated in the Northark CNA Medical Program Graduation on Friday! They worked diligently all year through curriculum and clinicals to secure their licensure prior to graduation. We are so proud of them!! Do you see this in your future? Chat with your high school counselor!! 🩺

Our HS Shooting Sports team competed in the Regional Tournament this morning in Jacksonville, Ar. Team Captain Kegley Ertel lead the team with a 49/50. Congrats to all competitors on a great season!!! 🎯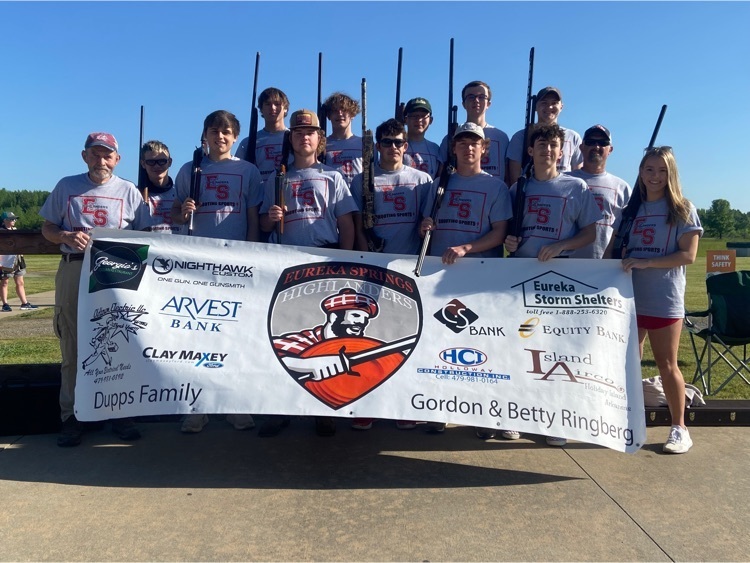 This message is for our Scottie Students and Families!! The date has arrived! The Scholastic Book Fair begins Monday. This fair will be a BOGO (Buy One, Get One)! The in-person fair will be held in the Elementary School Library from May 9th - May 12th. Parents can shop online from May 9th - May 22nd. Our fair's website is
https://www.scholastic.com/bf/eurekaspringses1
. We will be having a parent's night on Monday, May 9th from 3:30 pm - 5:30 pm. The fair will be open at that time for parents to come in and shop with their kids! Parents - please check out the e-wallet! This option allows you to set up an online account for your child. You add money to it, and share the link with family and friends so they can add money to it. This is an awesome way for your child to purchase items at the fair without bringing any money to school! More information about e-wallets and how you can set up an account can be found on our fair's website. Thank you and please let me know if you have any questions! Miss Amy

We wrapped up Staff Appreciation Week with a bang…GRILL DAY 🍔🌭!!! A huge thanks to Ben E. Keith, Hart's Family Center, Equity Bank, Mud Street Cafe and Grillmaster Hyatt for making our delicious day possible!! 😊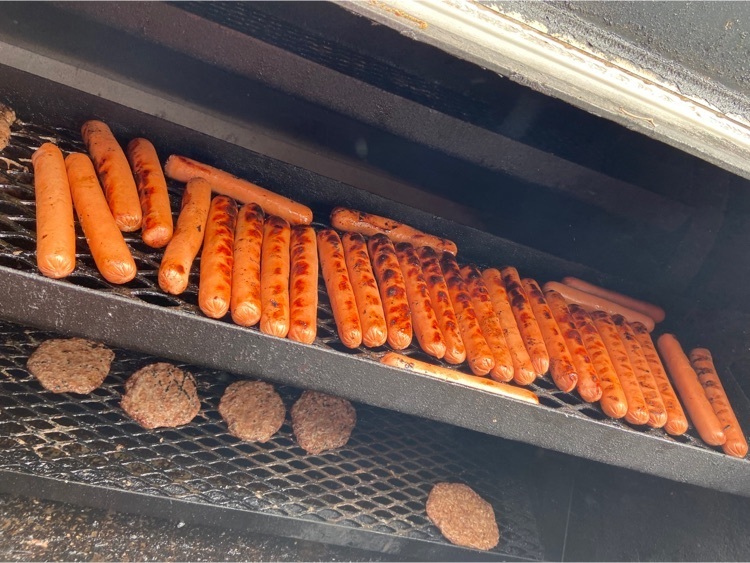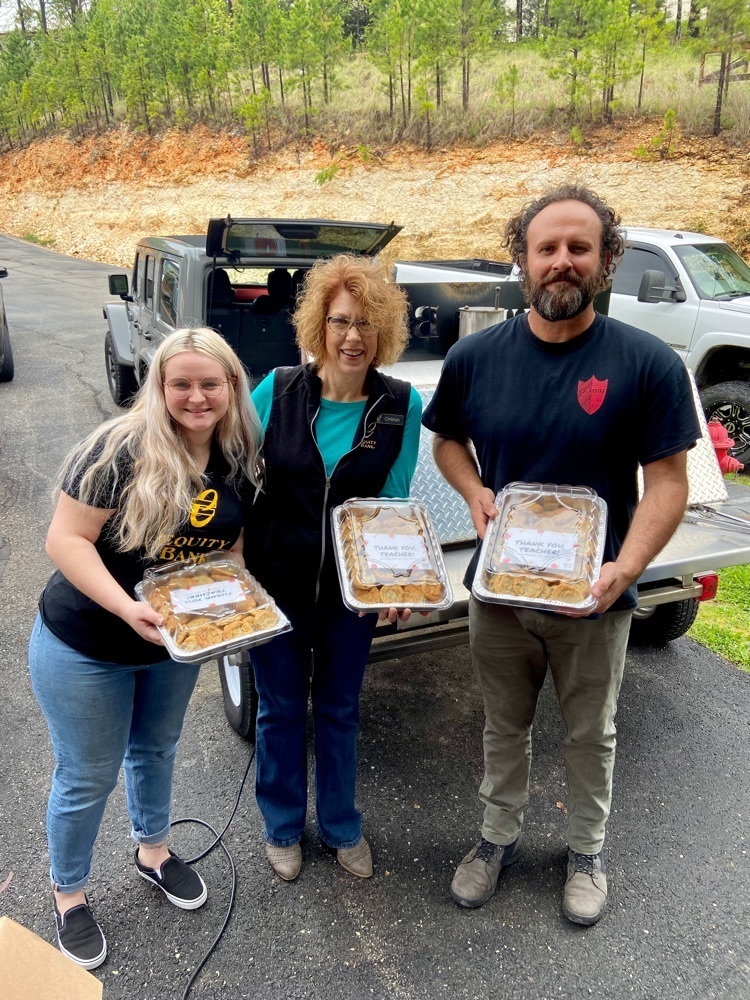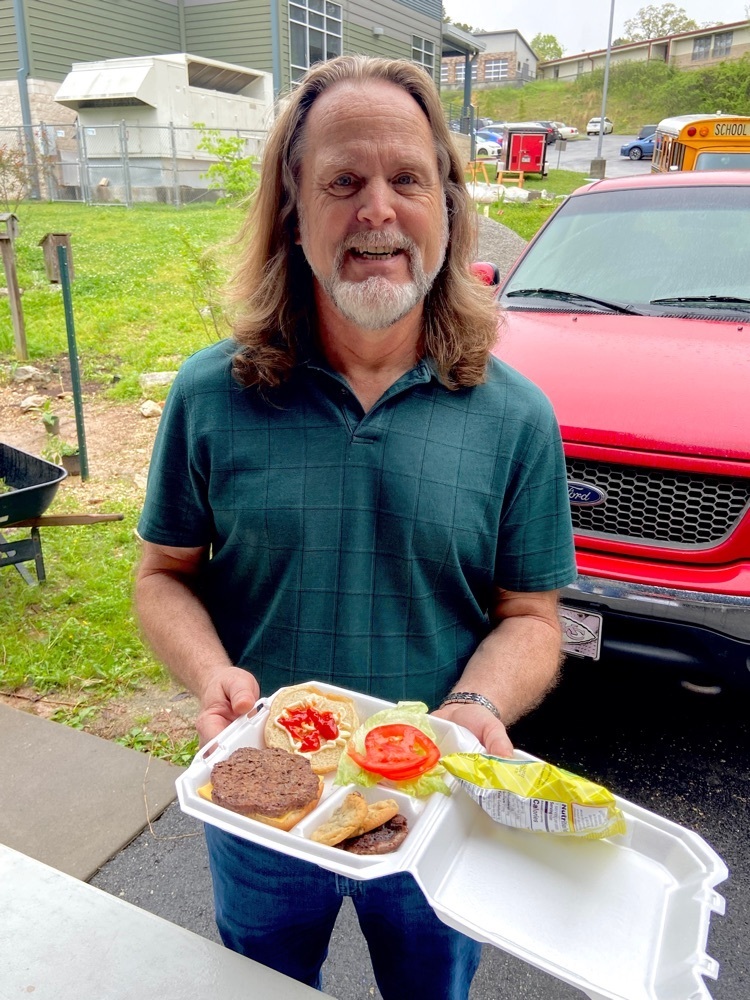 Eureka Springs Bands and Choirs will be presenting their Spring Concert Thursday, May 12. The concert will begin at 6pm in the ESHS Auditorium.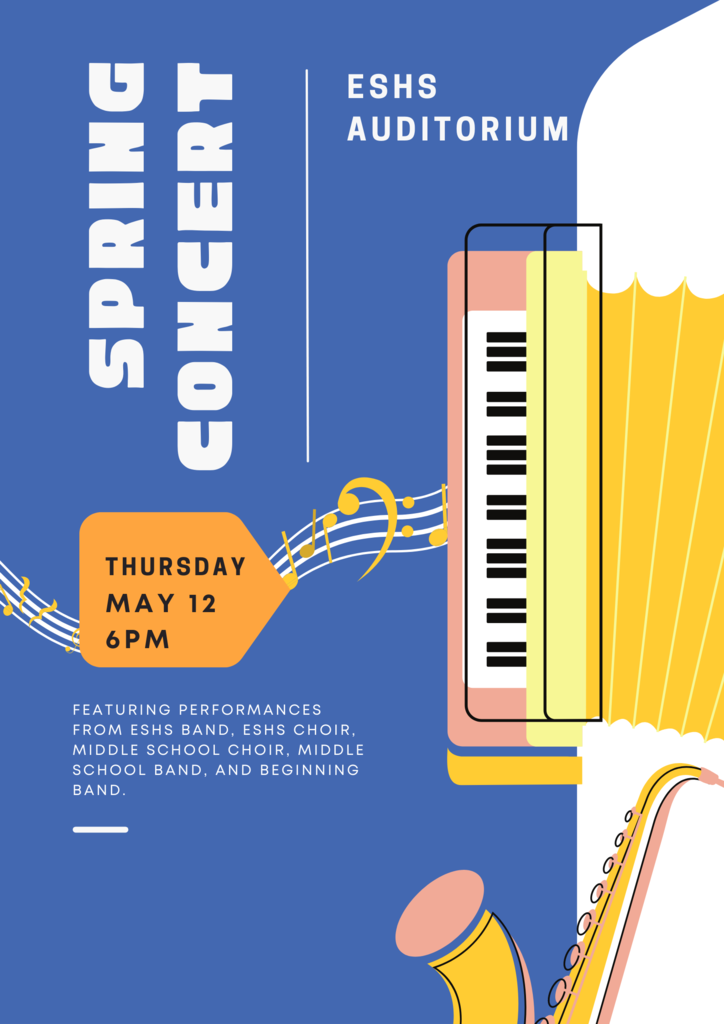 Due to weather and road conditions we are rescheduling the following events. The Middle School and High School Choir concert scheduled for tonight is being rescheduled to Thursday, May 12th following the Band Concert at 6:00. The Middle School Parent night is being moved to Monday, May 8th. Dinner will be served from 4:30 to 5:00 with the movie starting shortly after.